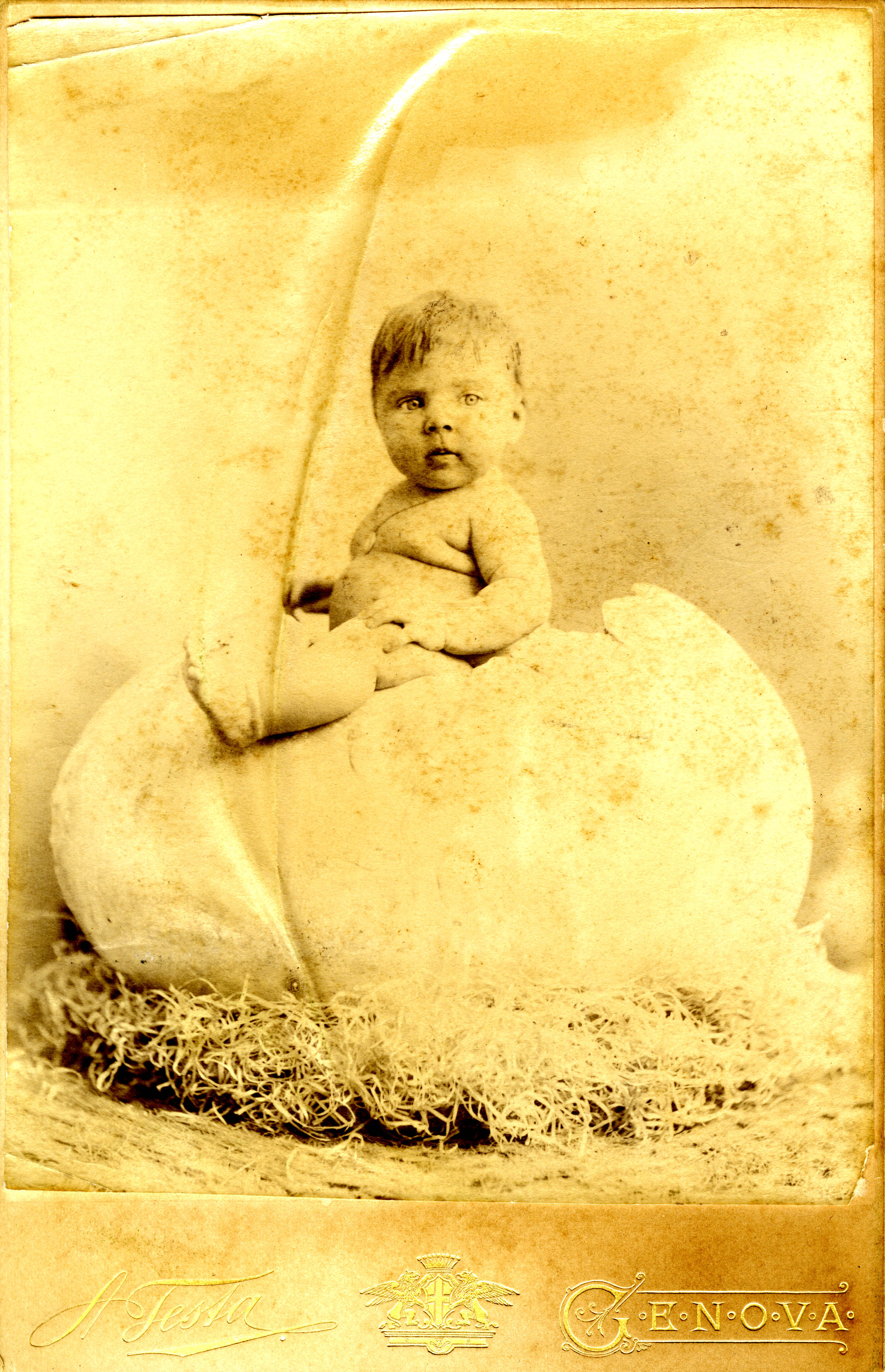 Click here to view image
Achille Testa (Genova, 1861 circa - Camogli, 1949)
Technique and Dimensions:
Object type and technique: albumin ; cm 16,4 x 10,5
Child Portrait
Date: : end of the XIX century

Photographic Archive of Genoa Municipality, inv. s47568 Fondo Antico
Description:
Achille Testa, a prominent name in Genoa at the beginning of the twentieth century. In 1927 Genoa Municipality approved the purchase of its Photographic Archive for 5000 lire (about 1000 negatives). In addition to the buildings of the city, the views of the harbor and the works of art, portraits are one of the photographer's fields of specialization. Many famous personalities of the upper middle class and celebrities recruited him to be immortalized. An original example of his portraits is the Child Portrait with its unusual framing inside an egg.