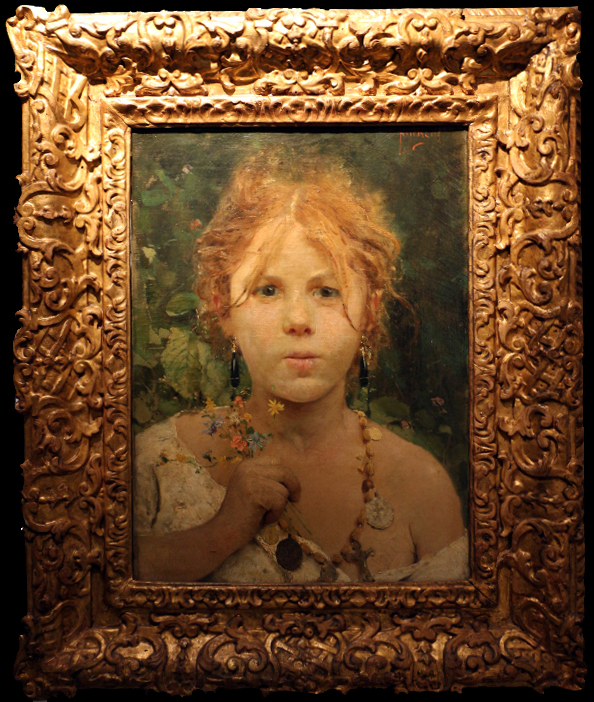 Click here to view image
Francesco Paolo Michetti (Tocco da Casauria, 1851 - Francavilla al Mare, 1929)
Technique and Dimensions:
Oil on canvas, 48.5 x 33.5 cm
First floor, Painting of Central Italy Room (inv. no. GAM 1553 )
Legacy of Lazzaro G.B. Frugone, 1935
The refined and mischievous Fanciulla abruzzese, which given the decadent tone that characterises her is datable to the 1880s, in which a young girl is portrayed with her unkempt blonde hair (which seems light as foam), she is dressed up, with earrings, a bead necklace, crosses and medaglions around her neck, she holds a bouquet of wildflowers in her hand. A recurring figure in the works of the Abruzzese artist, who was a friend and protector of D'Annunzio, illustrator of his tragedies, and animator of a cultured circle of artists, writers and musicians in his residence-atelier at the Conventino di Francavilla sul Mare. The quality of the painting is enhanced by the preciousness of its antique French frame.