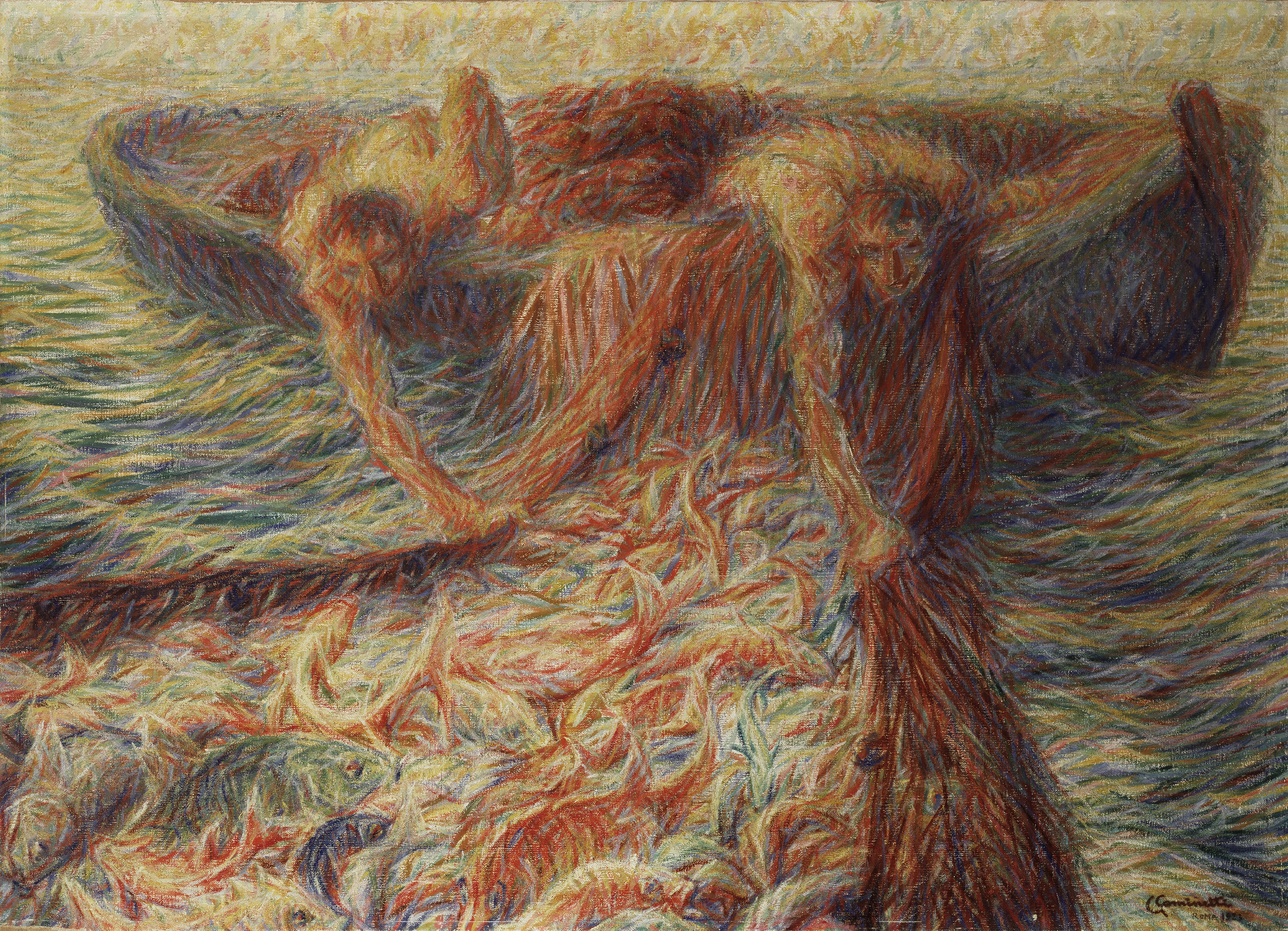 Click here to view image
Giuseppe Cominetti (Salasco, 1882 - Parma, 1930)
Technique and Dimensions:
Oil on canvas, 141 x 200 cm
Donation Valeria Rosini Oberti, 2000
Painted in Rome in 1922, this painting falls within the tradition of works which use rapid brushstrokes and colours to evoke the movement of the figures, such as the exertions of the two fishermen leaning out from the boat, and the vibrant threshing of the fish in the net.
The subject reflects on themes concerning the life of the lowly, and the various forms of humanitarian socialism which Cominetti had absorbed from his meeting with Previati, Pellizza da Volpedo and Nomellini, and which he always held dear.
Signed and dated lower right: "G Cominetti/Roma 1922".