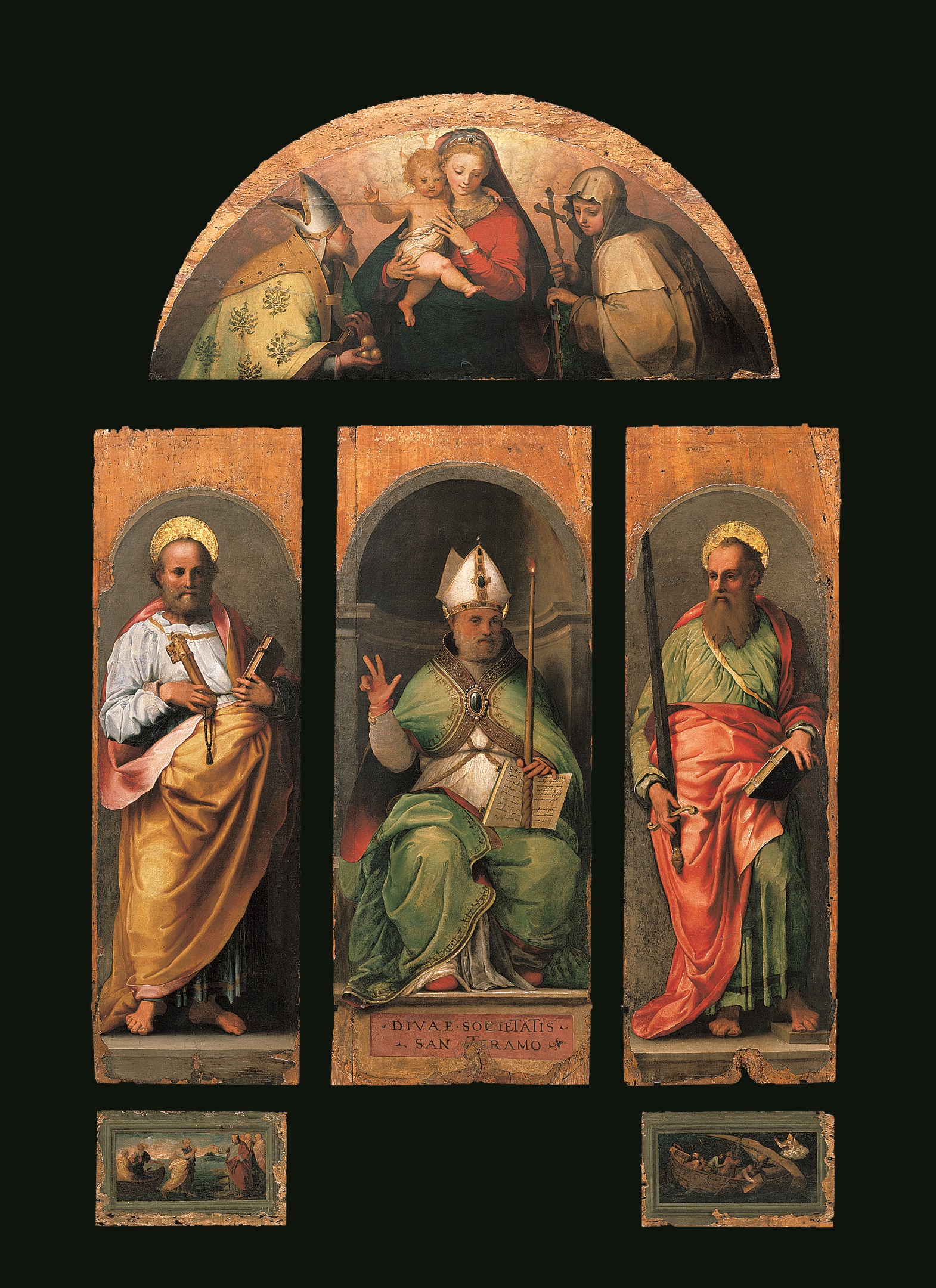 Click here to view image
Pietro Bonaccorsi, called "Perin del Vaga" (Florence, 1501 - Rome, 1547)
Technique and Dimensions:
Tempera grassa on poplar panel, 265 x 174 cm (polyptych external dimensions)
Acquired by the Oratory of Sant'Erasmo, Genoa, 1870
Painted for the brotherhood of St. Erasmus around 1536 and kept in the oratory of the same name in Quinto, the polyptych was bought by the Accademia in 1870. The polyptych structure is linked to the commissioning brotherhood, and depicts the figures of Saints Erasmus, Peter and Paul in hieratic frontal poses; by contrast, the lunette, whose figures appear to extend beyond the limits of the panel, successfully unites the composition. The figures are formed through vivid fields of colour applied in delicate glazes, producing a three-dimensional effect.