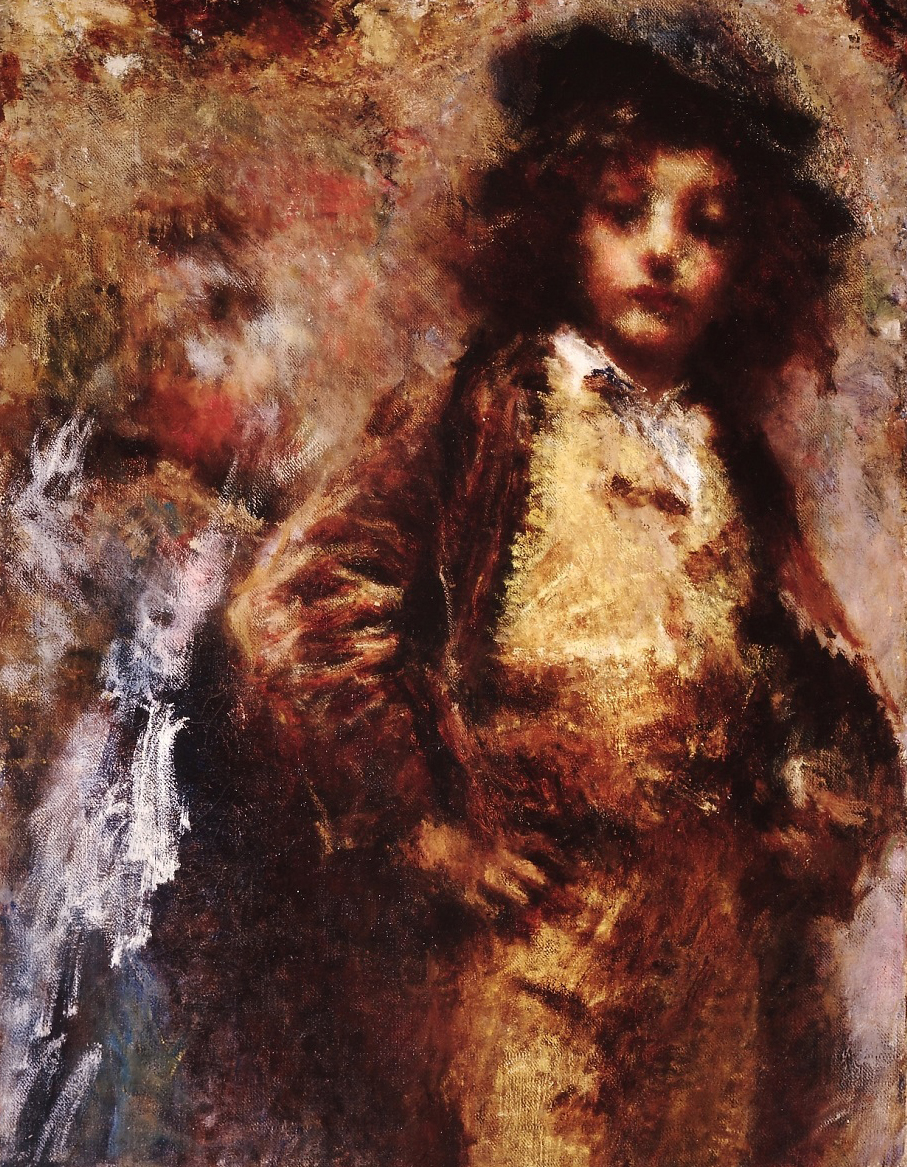 Click here to view image
Tranquillo Cremona (Pavia, 1837 - Milano, 1878)
Technique and Dimensions:
Oil on canvas, 19 x 15 cm
Groung floor, Belle Epoque and Scapigliatura Room (inv. no. GAM 1528)
Legacy of Luigi Frugone, 1936
Tranquillo Cremona has been the exponent par excellence of the Lombard "Scapigliatura" and of that anti-academic reaction that induced the Italian bohemian artists to prefer subjects connected to real and daily life to great historical re-propositions. Luigi Conconi and the Russian sculptor Paolo Troubetzkoy, both present in the Frugone collections, also belonged to this artistic movement.
The portrait, the female figures and the genre scenes become the favorite themes of the Scapigliatura's artists, who, in the pictorial field, arrive at the dissolution of the form for a free relationship between light and colour. In the case of this canvas, which appeared in a monograph by the artist with the title Piccolo ciociaro, the dissolution of the forms of the subject, of social inspiration and slightly shifted to the left of the canvas, with an indefinite background, is evident, so as to constitute a unique vortex of light and color.