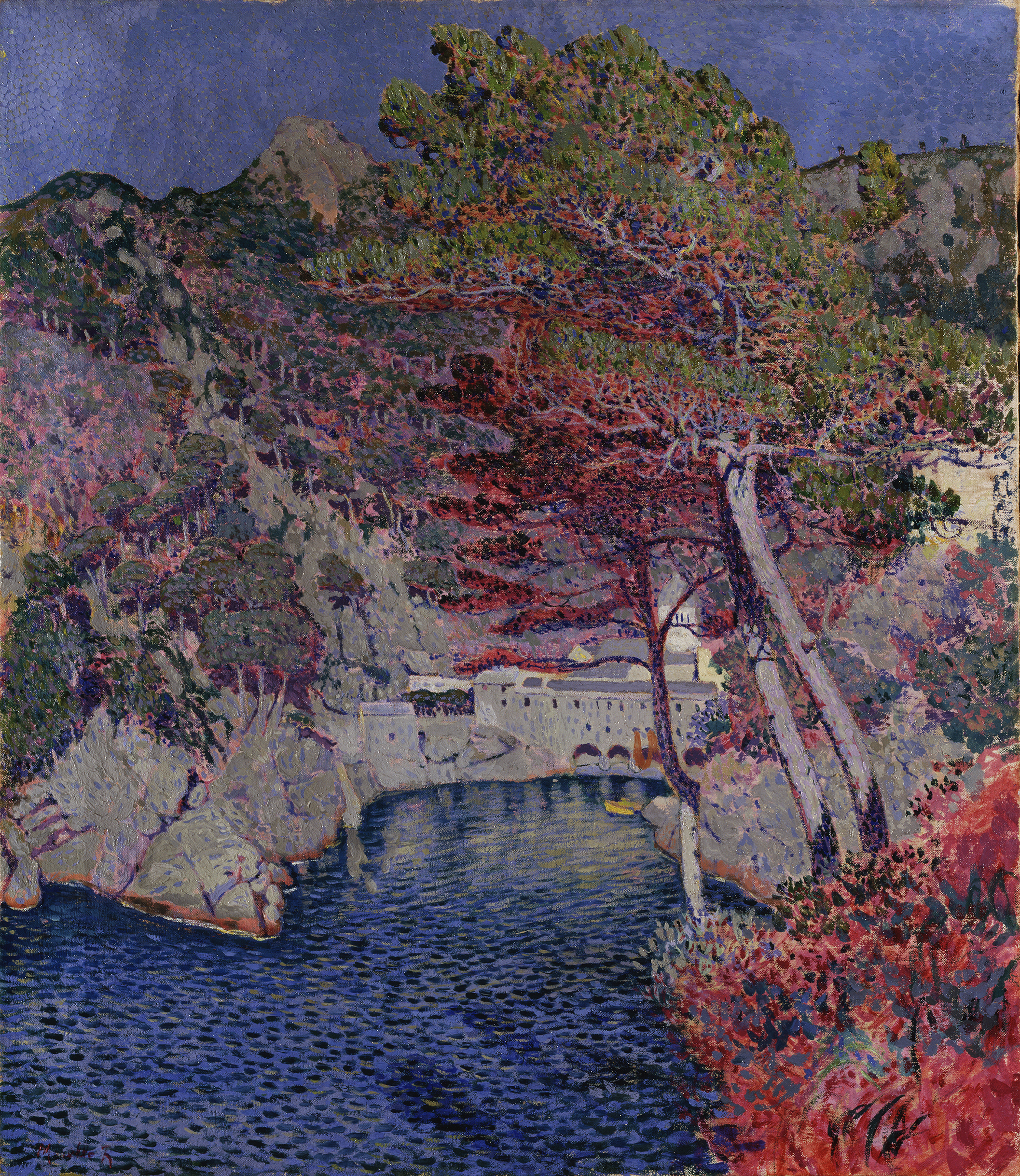 Click here to view image
Rubaldo Merello (Isolato Valtellina, 1872 - Santa Margherita Ligure, 1922)
Technique and Dimensions:
Oil on canvas, 69.5 x 60 cm
Donation Valeria Rosini Oberti, 2000
This painting is part of a group of works relating to Mount Portofino and the village of San Fruttuoso, which the painter had chosen as the place of his hermitage. It is a testament to the artist's love for this corner of Mediterranean nature, filled with light and colour, scent and sound, which was to become the dominant, almost obsessive, subject of his paintings. The view of the Abbey of San Fruttuoso, surrounded by Aleppo pines and overhanging the sea, epitomises his pursuit and introspective vision of nature.