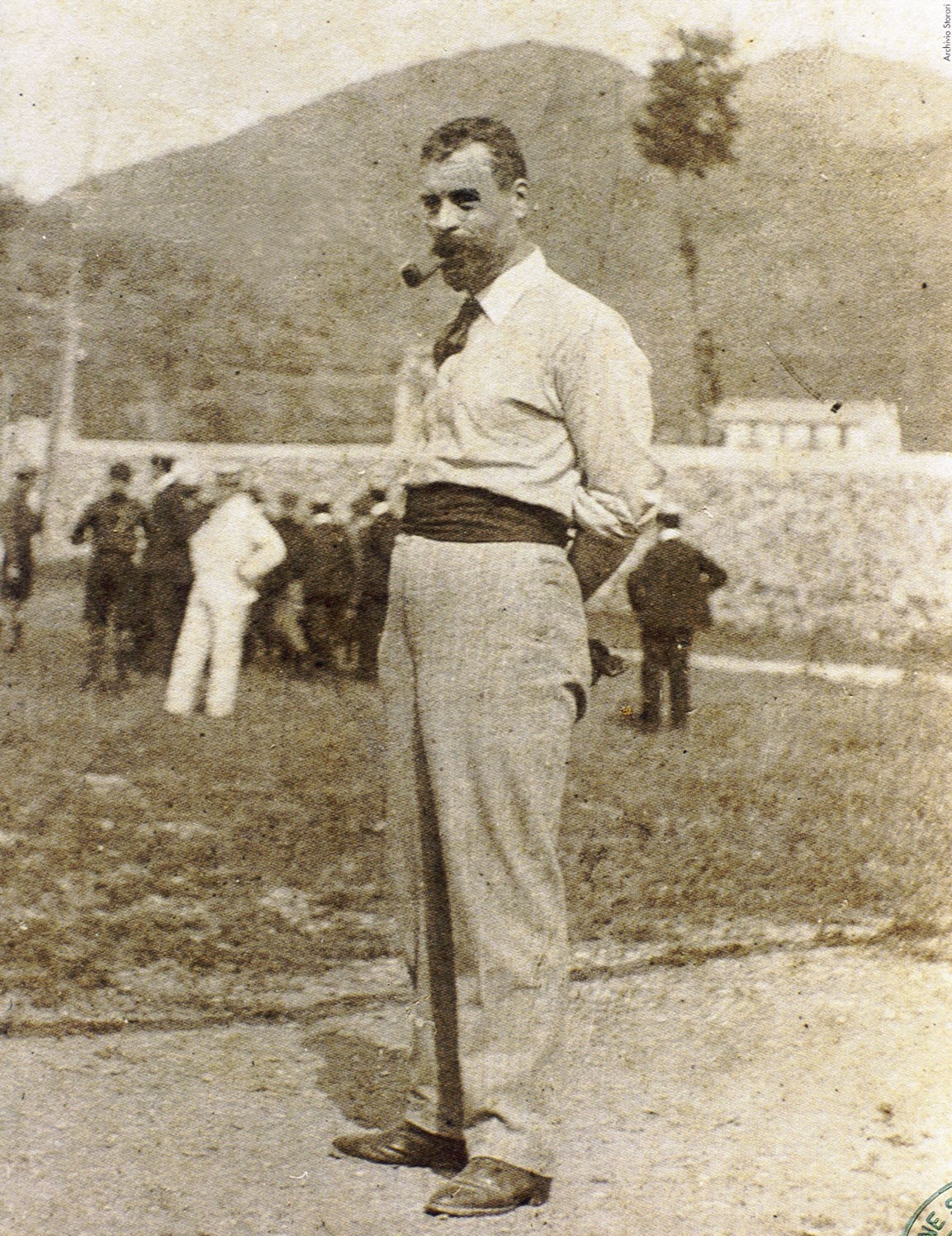 Click here to view image
James Richardson Spensley studied Medicine and Surgery at the London Hospital; after graduating, in 1891, he practiced as an internal surgeon and assistant to Professor Down (the discoverer of the syndrome that bears his name). In 1896 James was sent to Genoa to assist of the crew members of the British coal ships that used to land there. Once in Genoa, where he spent 19 years, he quickly entered the society of the city. As an English gentleman and, above all, as a great sportsman, he enrolled in the recently founded Genoa Cricket and Athletic Club, and immediately proposed the extension of sports activities to football, becoming in fact the pioneer of football in Italy.

As an educated, eclectic and well-mannered man, James entertained people from all social classes at the tables of the cafés in the centre, discussing many different topics, from philosophy to mathematics, from ancient letters to hieroglyphics. In addition to the daily effort to visit and take care of the crews, he provided his work as a doctor free of charge to the poorest inhabitants of the Old Town, often also donating to his patients the money necessary for the therapies.
He knew everything about the historic centre and his neighbourhood: names of places, history, art, curiosities and he took pride in acting as a guide for his fellow countrymen when they were passing through Genoa. In 1910 he was one of the main promoters of Scouting in Italy.