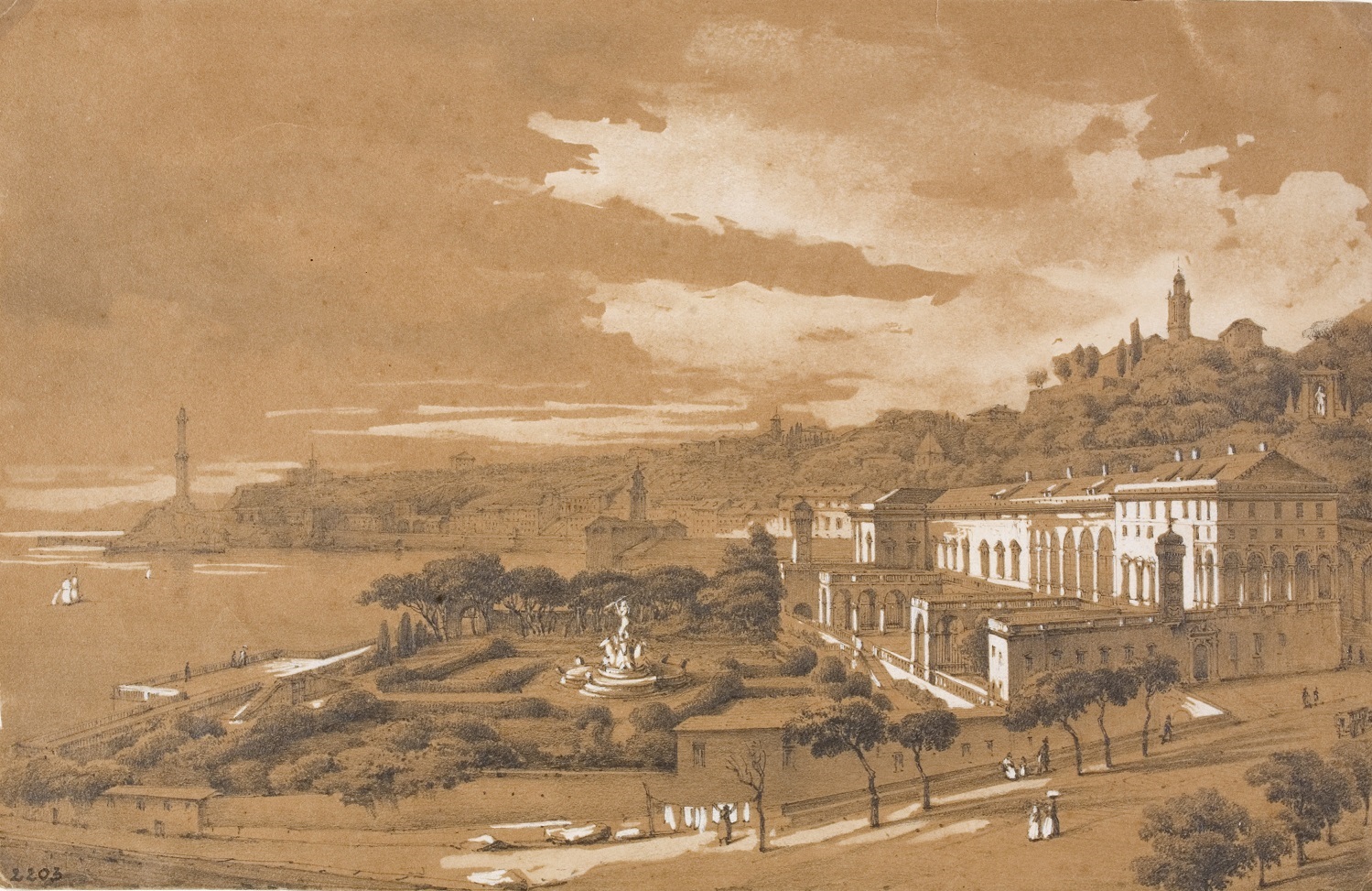 Click here to view image
Pasquale Domenico Cambiaso (Genova, 1811-1894)
Technique and Dimensions:
Object type and technique: watercolour and white lead on paper ; cm 18,6 x 28,8
View of Palazzo del Principe a Fassolo Gardens from the San Tomaso Bastion
Date: Before 1849
Topographic Collection of Genoa Municipality, inv. 2203
Description:
Sepia and white lead technique to describe the Doria Palace and its gardens, among the Roman road and the sea, before the construction of the Circonvallazione a mare, the sopraelevata street, the maritime station and the port, as we know it today. At the time, the area between San Teodoro and Fassolo was countryside next to the city.