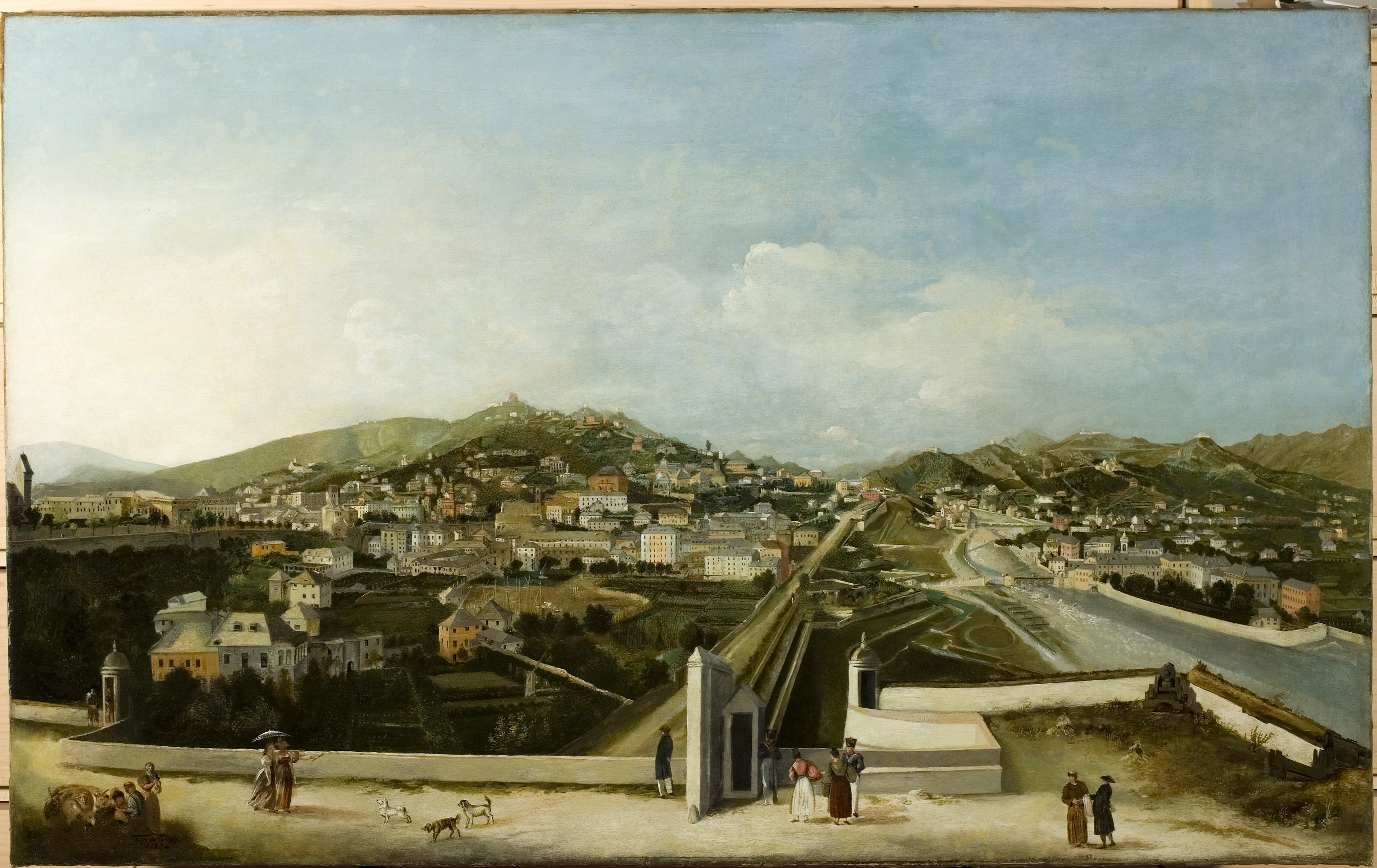 Click here to view image
Tomaso Castello (Genova, 1792–1845)
Technique and Dimensions:
Object type and technique: Oil painting on canvas ; cm 66 x 108
Genoa from the Santa Chiara Wall
Date: 1834
Topographic Collection of Genoa Municipality, inv. 3214
Description:
The covering of the Bisagno river and Genoa in the background seem to be permeated with stillness, such as the oil on the canvas with its subtle motifs. Castello tells of a suspended time, between the anxieties that marked the end of the ancien régime and the industrial impulse that would radically change the city in the following decades.