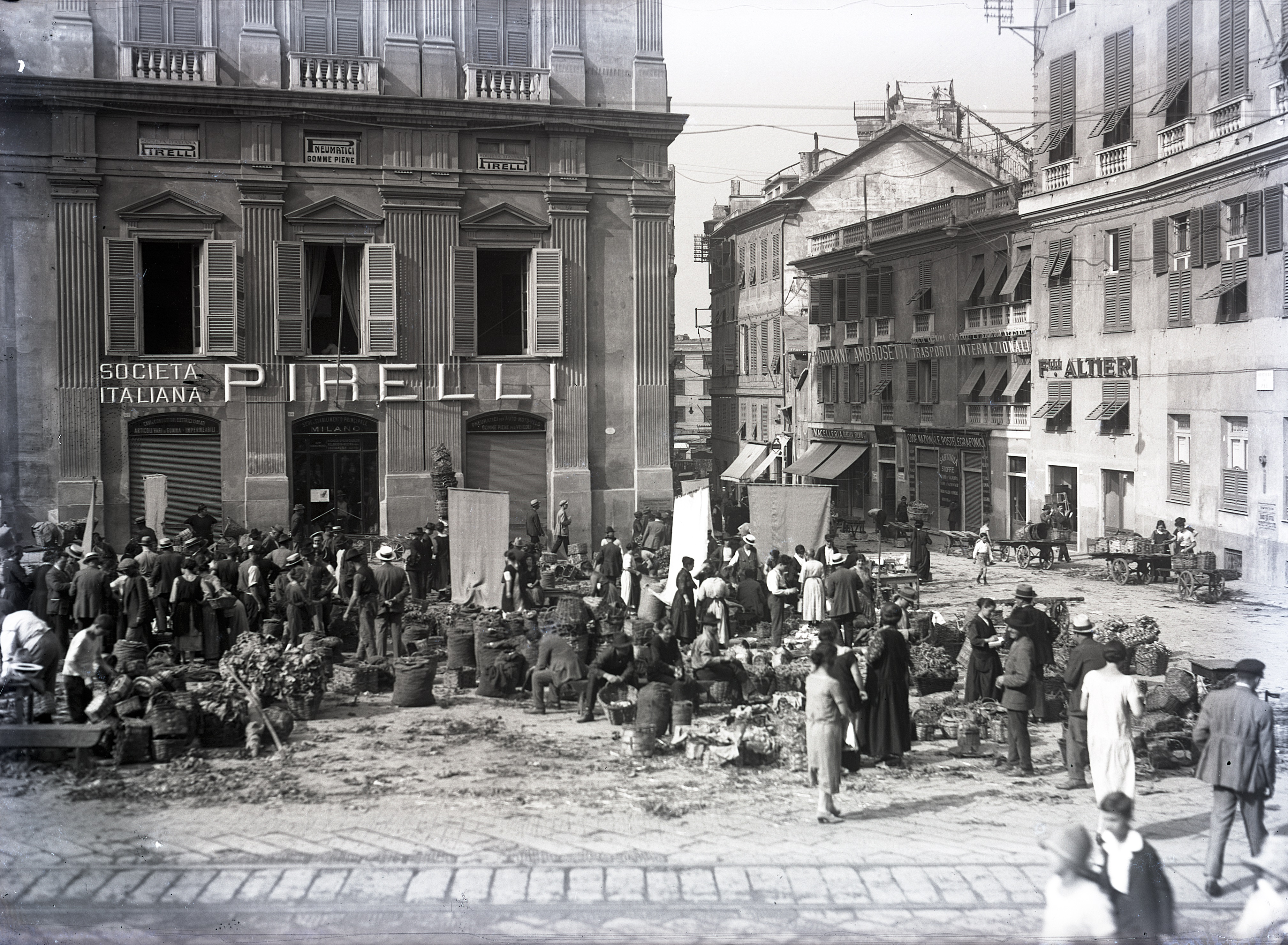 Click here to view image
Gabinetto Fotografico Municipale 1910 - 1935
Technique and Dimensions:
Object type and technique: negative on gelatine plate ; cm 13 x 18
Open-air Market in Piazza Nunziata
Date: 1925

Photographic Archive of Genoa Municipality, inv. 4286
Description:
The photograph tells us when the peasant women and the farmers from Polcevera came down to the heart of the city to bring vegetables and fruits, with baskets, panniers and mandilli, to Piazza Nunziata. It was 1925.