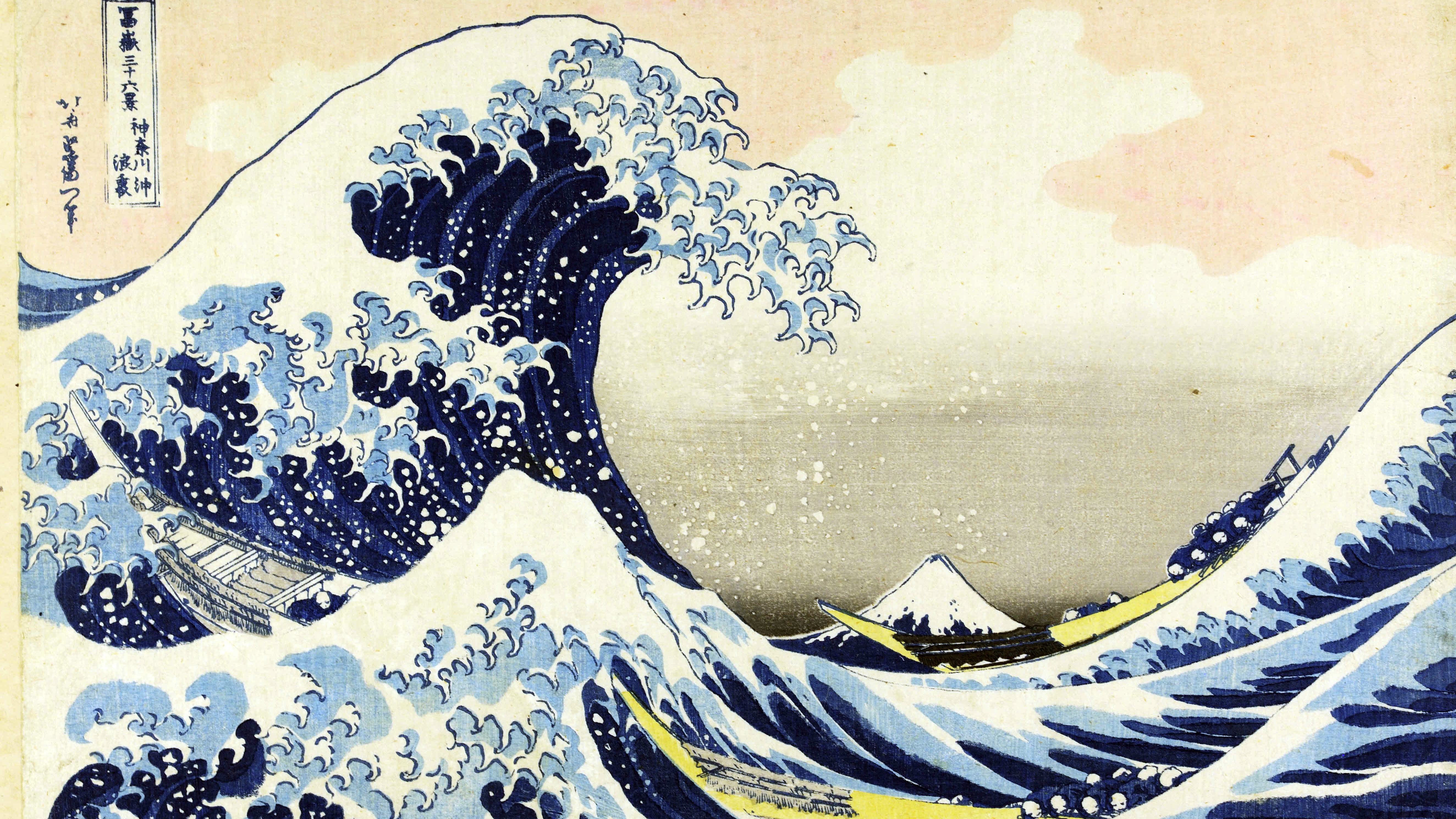 Click here to view image
Katsushika Hokusai (Edo, 1760 - Edo, 1849)
Technique and Dimensions:
Polychrome woodcut nishikie in large horizontal format (ōban yokoe), ink and colors on paper, 26 x 37,6 cm
In storage (n. inv. S-2582/32)
Collection Edoardo Chiossone, bequest, 1898

Universally known as "The Great Wave", this print is the most popular of the thirty-six views of Mount Fuji series and represents a highly innovative case in the history of ukiyo-e landscape painting, "the art of the floating world", an art production aimed at the bourgeois public of the Edo Period (1600 – 1867). Becoming famous in the West at the end of the 19th century thanks to the spread of Japonisme, this powerful view was much loved by the Impressionists and continues today to influence design, marketing and advertising.
Loans
Rome, Museum of Ara Pacis, Exhibit Space Ara Pacis
from 12/10/2017 to 14/01/2018
for the exhibition "Hokusai. Sulle orme del Maestro"