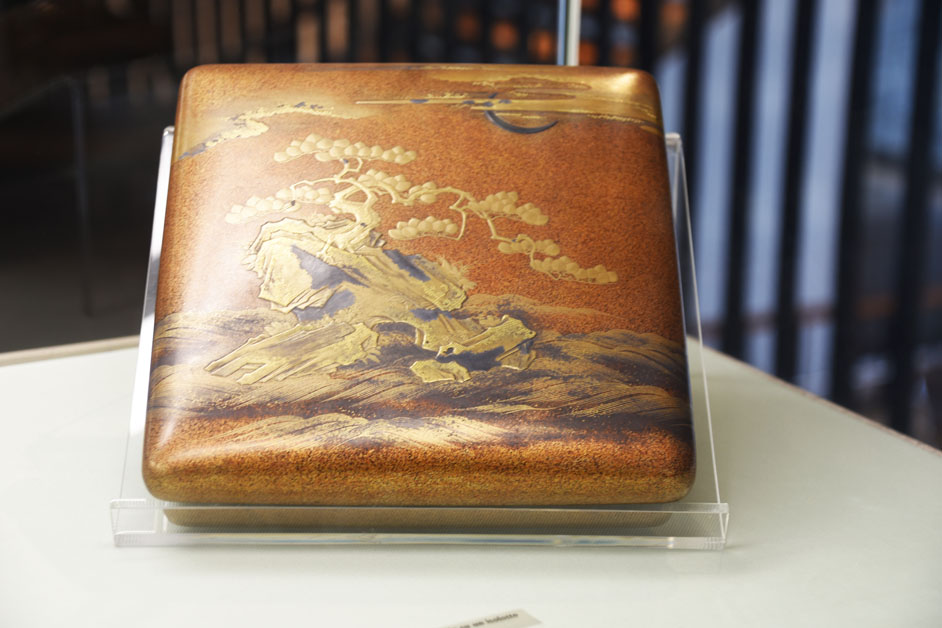 Click here to view image
Japan, mid Edo period, mid 19th century
Technique and Dimensions:
Wood covered and decorated in maki-e lacquer, height 5.4 x 25.6 x 22.7 cm
Gallery II, display case 16 (inv. no. L-39)
Edoardo Chiossone Collection, testamentary bequest, 1898

Urushi is the term used to define Japanese lacquered objects. The decoration technique of the maki-e gold lacquer, literally "painting sprinkled", is the Japanese technique par excellence, obtained by sprinkling the lacquered surface with metallic powders, usually gold and silver. The lacquered objects were often for everyday use, such as this suzuribako writing box, containing the stone on which to prepare the ink, decorated with the motif dear to the literate hitosumastu, a lone pine tree on a rock in the stormy sea.