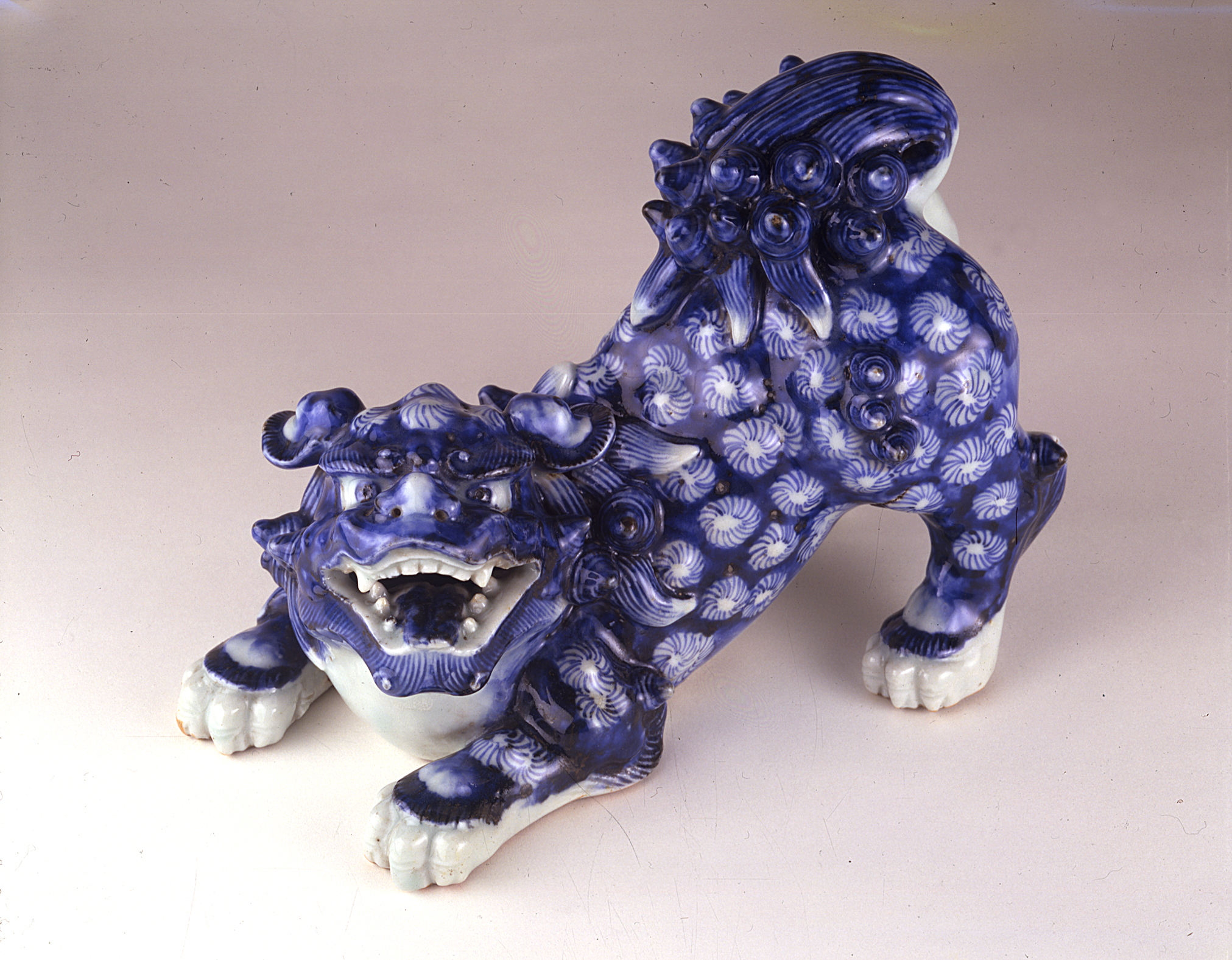 Click here to view image
Japan, Seto Owari, first half of the 19th century
Technique and Dimensions:
Porcelain decorated in cobalt blue under the glaze, 16.2 x 22.3 x 12.4 cm
Gallery II, display case 15 (inv. no. C-50)
Edoardo Chiossone collection, testamentary bequest, 1898

A magnificent example of blue and white Japanese porcelain from Seto, one of the kilns that successfully competed on the international market in the mid-nineteenth century and subsequently exerted significant influence on the Art Nouveau movement. A karashishi (literally "Chinese lion") is represented in a playful position, ready to jump, almost wagging: it is a mythical creature of the oriental tradition, dear to Buddhist iconography. It always has a positive value, and is often represented in playful attitudes, its roar is said to have the power to re-awaken faith.