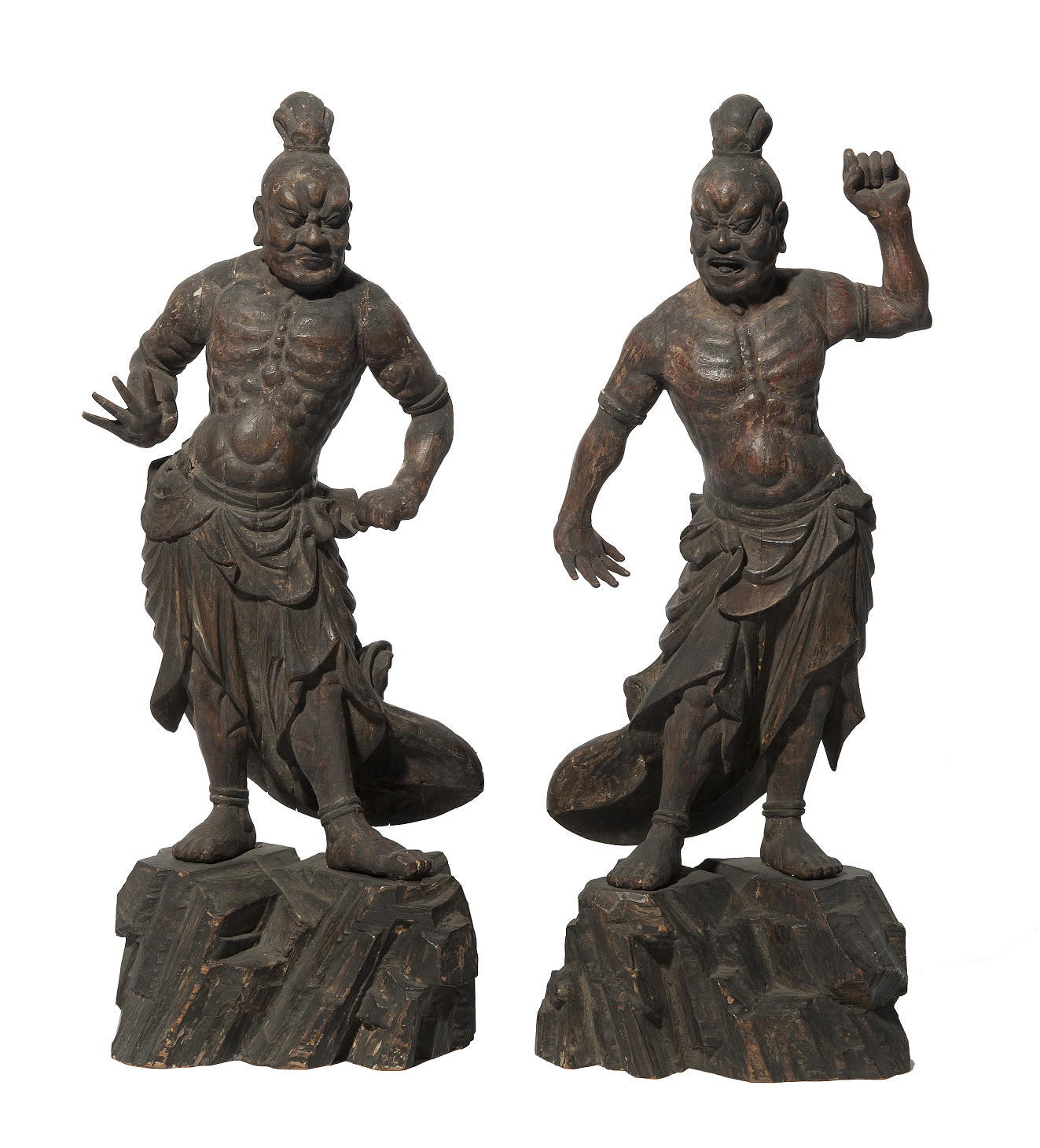 Click here to view image
Japan, Edo period, 19th century
Technique and Dimensions:
Wood, Pair of sculpted figures constructed by assembling a number of polychrome wooden block sculptures, height 35.3 and 35.4 cm
Gallery II, display case 10 (inv. no. Sc 5/6)
Edoardo Chiossone Collection, testamentary bequest, 1898
The two "Guardian Kings" (Niō 仁王), "Lightning bearers" (vajrapāṇi), Agyō and Ungyō are represented standing on a rocky base. The plastic pose, the musculature and the concentrated face characterize these protective figures of Buddhism.
They were probably made as models for larger sculptures: the Niō statues are in fact placed at the entrance of Buddhist temples, to protect the faithful and the Temple space, and can reach 8 metres in height. These models are made with the Yosegi zukuri technique, "structure of assembled wooden pieces".