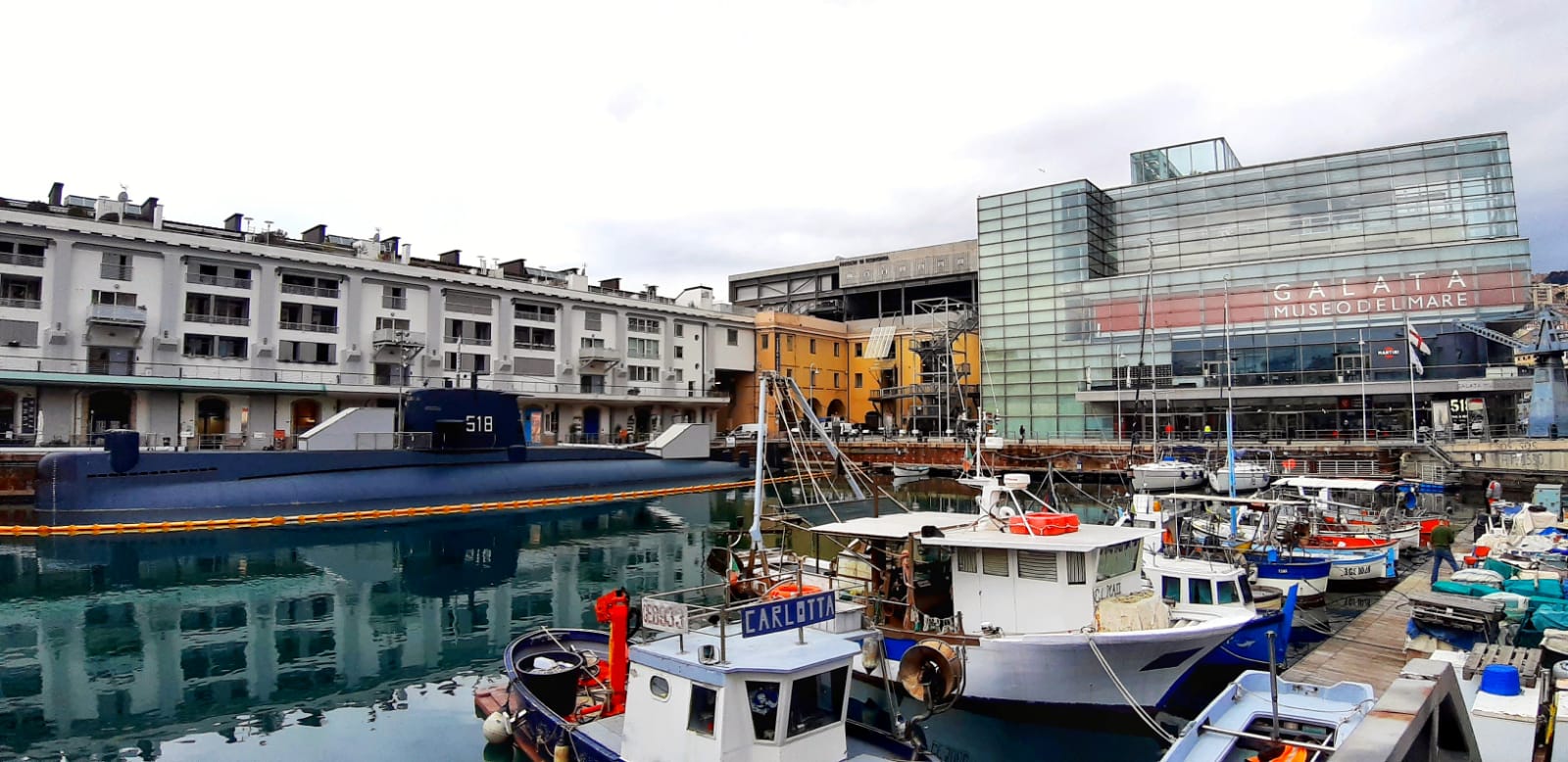 Click here to view image
Docking in front of the Galata Museo - Open Air Museum

As of today, the "Nazario Sauro S518" is the only Italian submarine that can be visited on the water. It was built in 1976 by Fincantieri for the Italian Navy and was decommissioned in 2002. The sound of crew voices, engines, sonars, radars and torpedo launchers accompany the visitor in an exciting experience.
A huge outcome was achieved during the summer of 2022: the renovation of the submarine that, 13 years after its inauguration, needed a considerable restyling. After a round-trip from the dockyard of La Spezia, thanks to the involvement of several institutions supervised by the Mu.MA Institution, the Nazario Sauro came back to the dock in front of the Galata Museo del Mare, ready to welcome many new guests.
In addition to the visit of the submarine, visitors can learn more about living on board in a small environment, maneuvering and piloting through several multimedia activities available inside the museum.