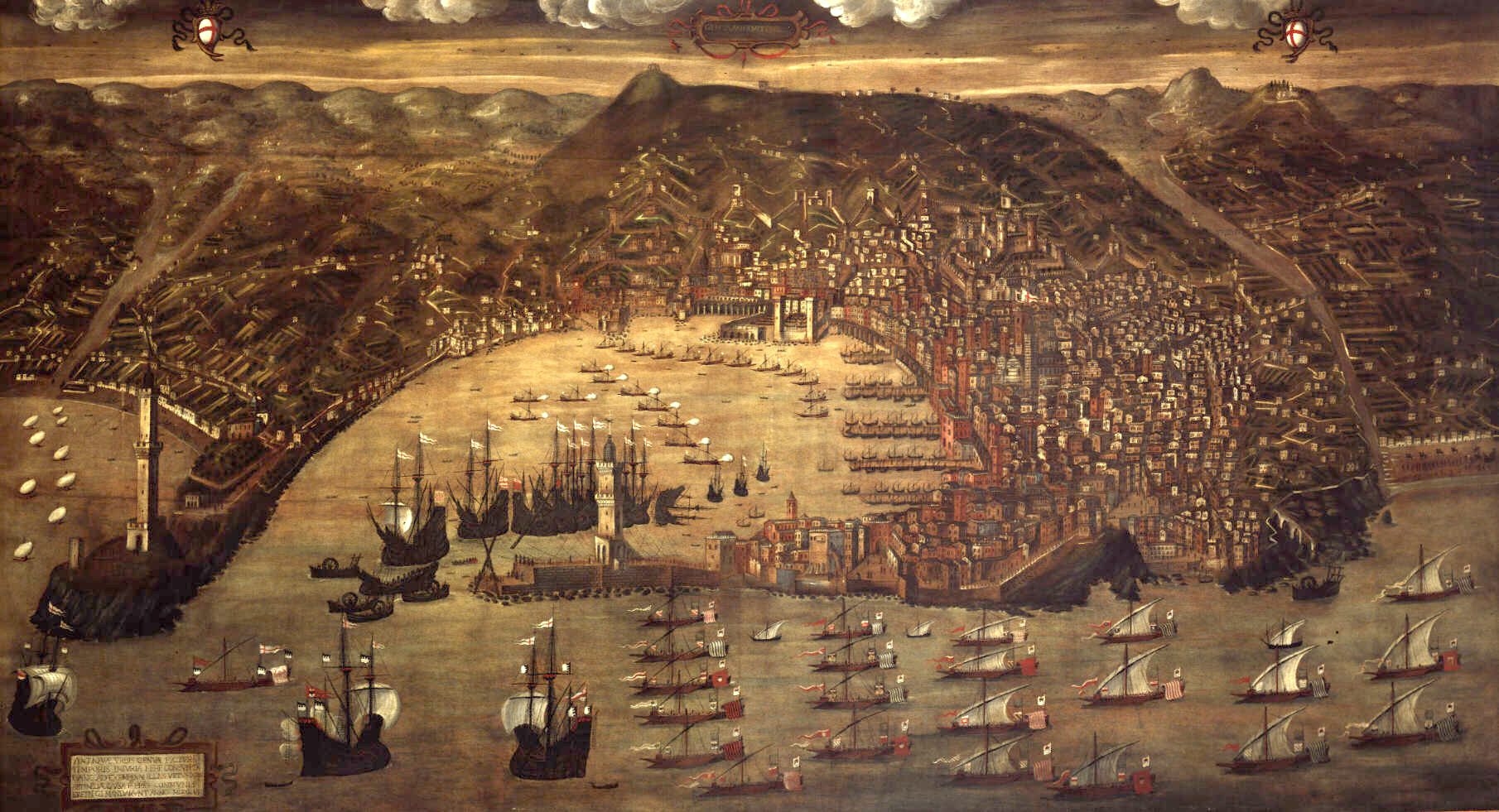 Click here to view image
Cristoforo Grassi, active in Genoa in the late 15th century
Technique and Dimensions:
Ground floor, Room 2 (inv. no. 3486)

The painting is the most famous of the works representing medieval Genoa. Copy of a lost fresco, which was to celebrate the completion of a monumental work of the extension of the Old Pier: which, together with the ancient lighthouse, occupies the central part of the painting. The port arch and the city fan out over it as a crown. Below a flotilla of galleys celebrate the return of Paolo Fregoso - cardinal and doge of Genoa - from Otranto, where he had participated in the expedition against the Turks who had besieged the city.