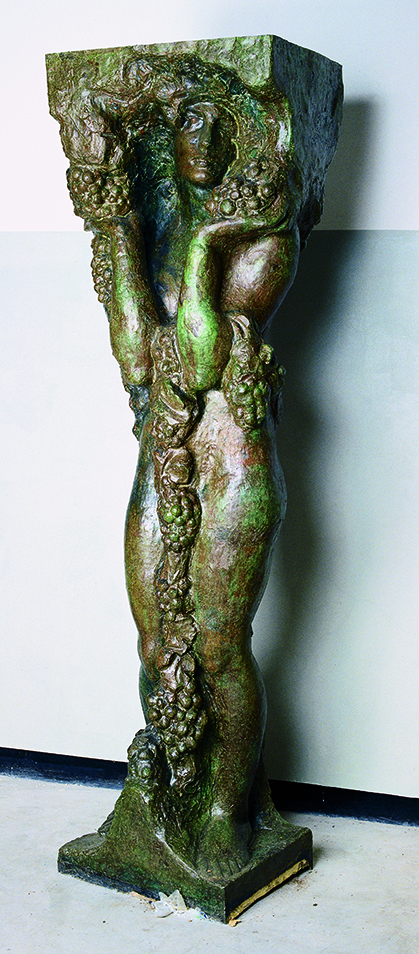 Click here to view image
Edoardo De Albertis (Genova, 1874-1950)
Technique and Dimensions:
First floor (inv. no. GAM 462)
This large bronze, inspired by Michelangelo, was designed for the Italian pavilion at the 1925 International Exhibition of Modern Decorative and Industrial Arts in Paris, where it supported the architrave at the entrance to the Ligurian hall. The work embodies all the symbolist poetics that characterised the artists earlier work.
De albertis together with Plinio Nomellini and C. Roccatagliata Ceccardi, had become a point of reference for the cultural and artistic circles of the city.
One of the sculptor's most important creations remains the "Arte del Sogno" (Art of Dream) room designed for the VII Venice Biennale in 1907, with the collaboration of his friend Nomellini, Galileo Chini and Gaetano Previati, the maximum expression of the creation of an environment in which sculpture, painting and applied arts are combined.