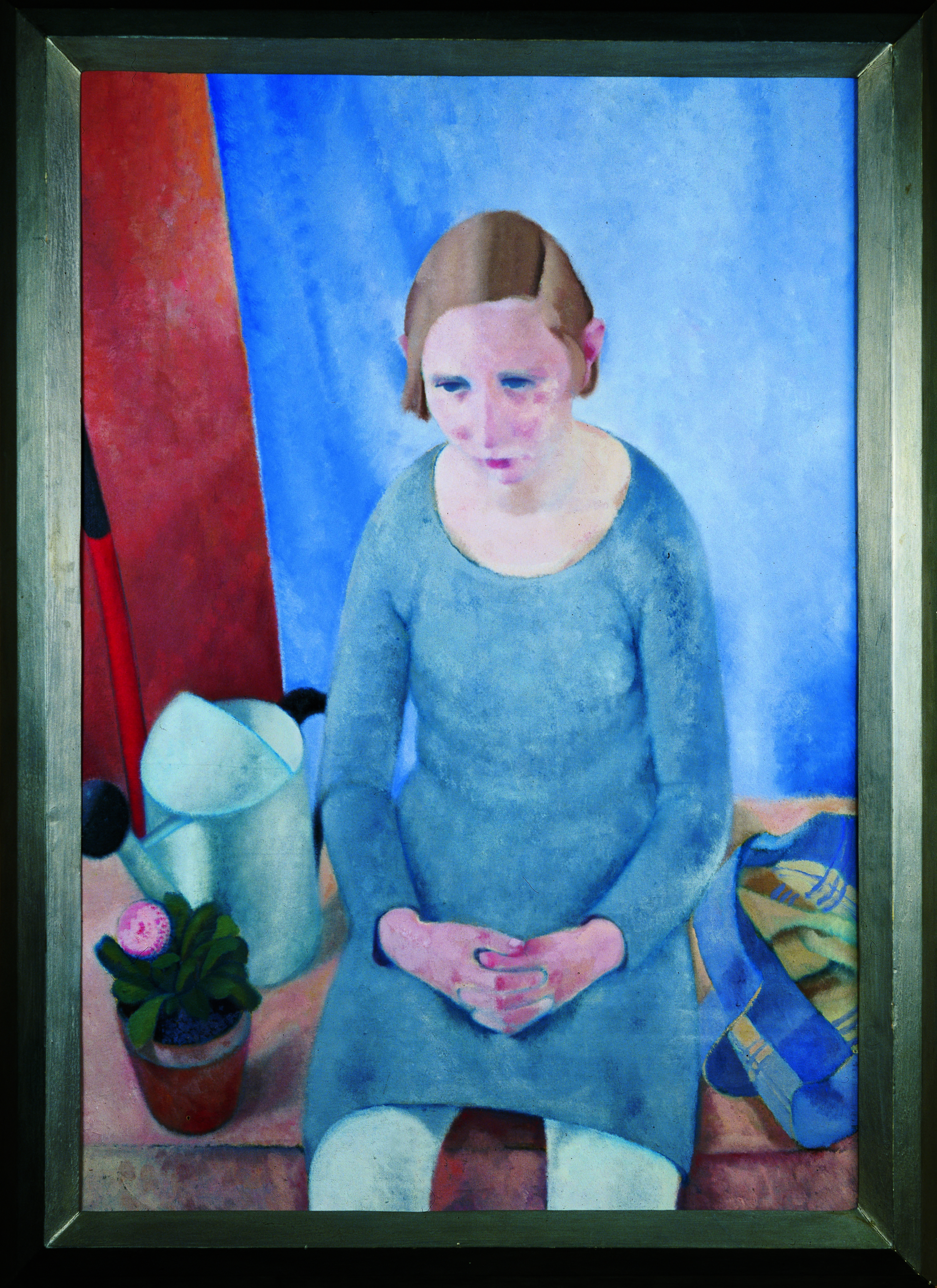 Click here to view image
Felice Casorati (Novara, 1883 - Torino, 1963)
Technique and Dimensions:
Oil on canvas glued on plywood, 100 x 69 cm
First floor (inv. no. GAM 583)
Purchased at the 17th Venice Biennale, 1930
The Portrait of a Girl represents the fullest expression of that atmosphere of melancholy and suspension of time that distinguishes Casorati's art. The image of the seated girl is portrayed from a raised point of view and is "shortened" to cut the figure above the knees, the girl seems to stare into nothing, with an absent expression, apparently indifferent to what is happening around her and surrounded by mundane everyday objects such as a small potted plant, a watering can and, on the other side, a tea towel. The original grey frame echoes and amplifies the cold tones of the painting.
The image is painted on canvas glued to a piece of cardboard that forms the back of the work, also here the artist has sketched two figures, one from behind, and a female nude, they stand out from the background which consists of a page of newsprint in the unmistakable shade of pink characteristic of the Gazzetta dello Sport.