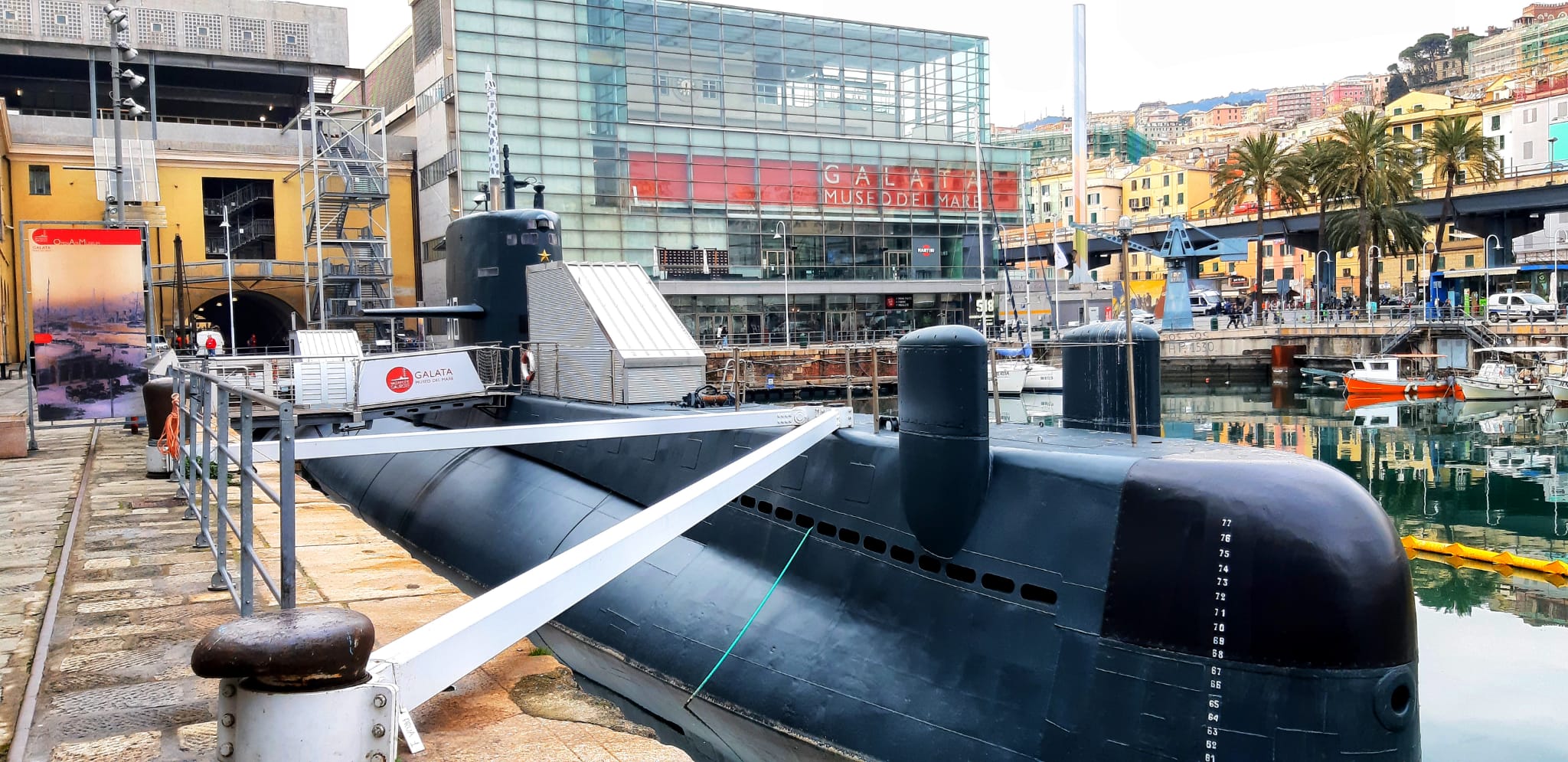 Click here to view image
(Docking in front of Galata Museum - Open Air Museum)
The Open Air Museum is located in front of the Galata Maritime Museum, between the Aquarium and the Maritime Station. Since 2009 it is the location where is moored the Submarine S 518 Nazario Sauro, the first Italian floating museum. Later, two original port cranes (one with manual handling and the other with Florentine electrical technology) were placed on the opposite quay.
As of today, the "Nazario Sauro S518" is the only Italian submarine that can be visited on the water. It was built in 1976 by Fincantieri for the Italian Navy and was decommissioned in 2002. The sound of crew voices, engines, sonars, radars and torpedo launchers accompany the visitor in an exciting experience. In addition to the visit of the submarine, visitors can learn more about living on board in a small environment, maneuvering and piloting through several multimedia activities available inside the museum.
This open-air museum enhances one of the places where Genoa is close to its sea: the activities present today and the memory of those who were practiced in the past.