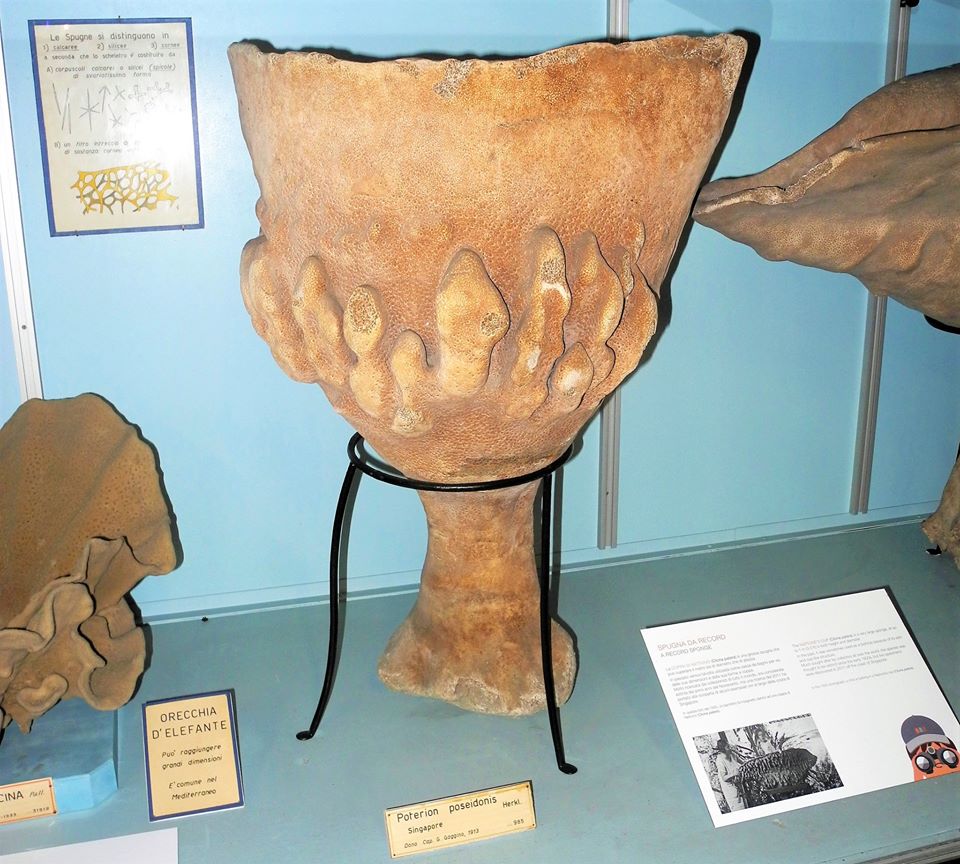 Click here to view image
Technique and Dimensions:
First floor, Room 18 (inv. no. MSNG 986)

The Neptune's Cup Sponge (Cliona patera) is a cup-shaped sponge so large that it can be used as a bathtub! Discovered for the first time in 1822 in Pacific waters, this species has been subject to indiscriminate fishing by collectors which has almost led to extinction. The last living specimen was in fact seen in 1908. In 2011, however, biologists found specimens off the coast of Singapore. This discovery allowed to follow the growth path but, above all, to develop strategies for their conservation. The Neptune's Cup Sponges are exhibited on the first floor, in the Invertebrate Room.