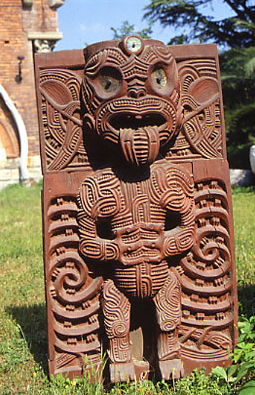 Click here to view image
Technique and Dimensions:
Painted wood, mother of pearl (Haliotis sp.)
C.D.A.481, Legato Cap.E.A. D'Albertis, 1932
Second half of 19th century
The ancestral figure in high relief served to visualize and recall the lines of descent, which played a crucial role in regulating access rights to lands and resources. Probably made for commercial use with whites.