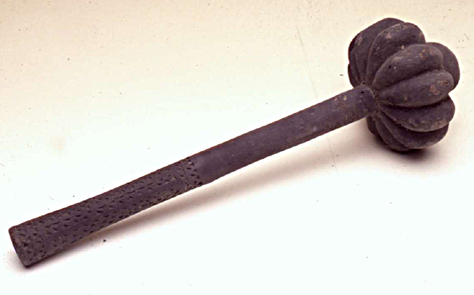 Click here to view image
Technique and Dimensions:
s.n.276, Legato Cap.E.A. D'Albertis, 1932
Second half of 19th century
Throwing club (the ula), short range; it could also be used in close combat. It was worn to the belt alone or in pairs. It takes its name from the multiple lobes of the head (tavatava).