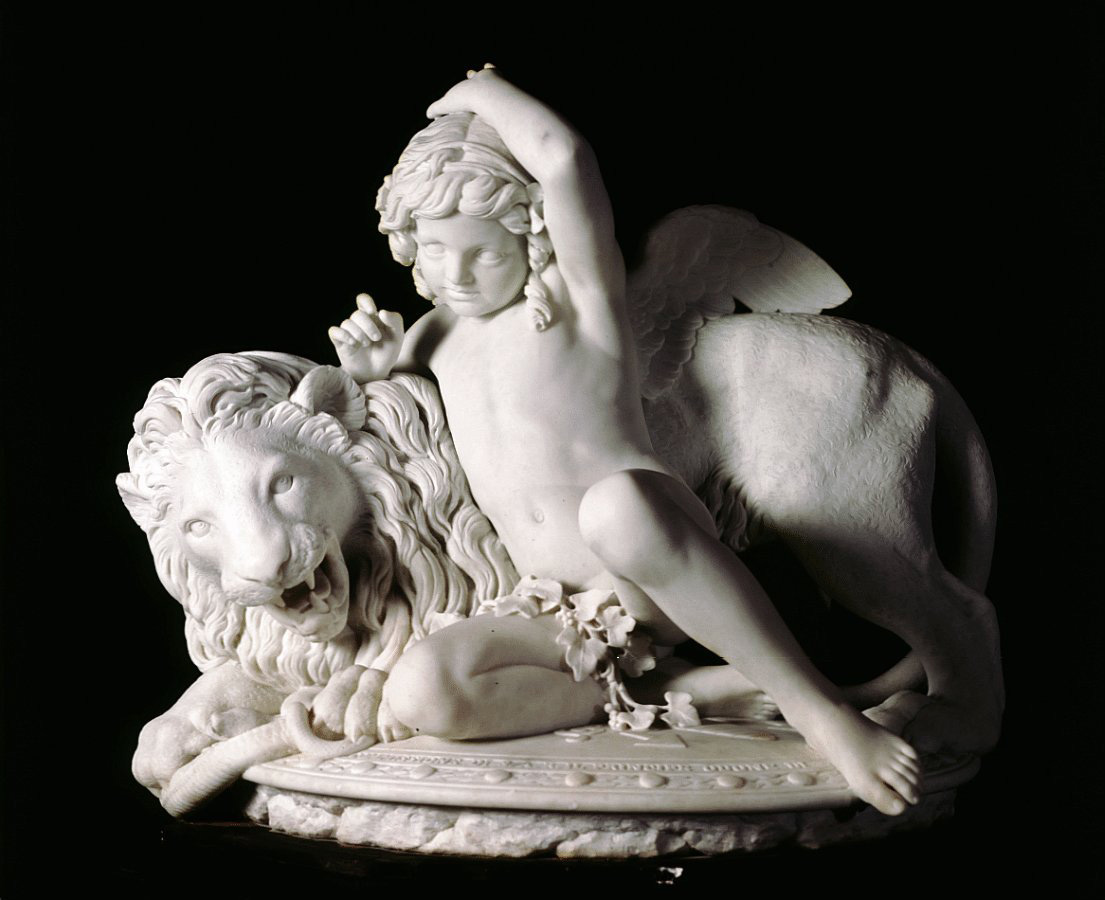 Click here to view image
Santo Varni (Genova, 1807-1885)
Technique and Dimensions:
Ground floor (inv. no. GAM 940)
Coming from the Odone di Savoia's collection, donated to the Municipality of Genoa by Vittorio Emanuele II ,1866
The marble sculpture, of which the preparatory model in patinated terracotta is also preserved, is a work by the sculptor and scholar of archeology Santo Varni. It was part of the collection of Prince Odone of Savoy and was donated by King Vittorio Emanuele II to the city of Genoa in 1866, after the untimely death of his son. Odone had commissioned the work from the Genoese sculptor whom he knew well, since Varni was closely linked to the circle of intellectuals and artists who surrounded the young Savoy and had been his teacher and advisor in creating his collection.
The sculpture represents a putto beside a crouched lion, with the tip of an arrow (lost in the marble version) he pricks the lion between the temple and ear. It is a playful variant of a work of the same subject by the neoclassic sculptor Bertel Thorvaldsen, but one in which the allegorical theme gives way to a successful interpretation of the, then, very popular genre of "children playing with animals".