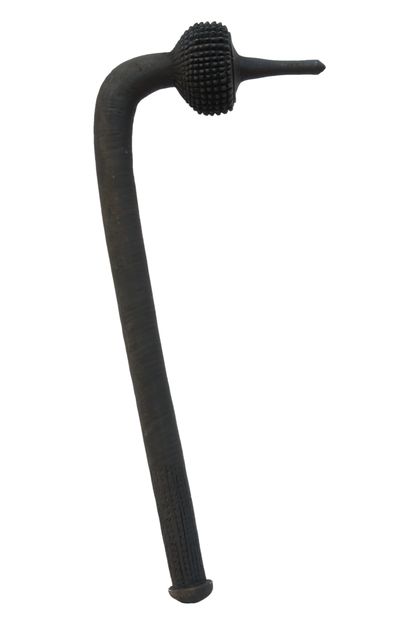 Click here to view image
Technique and Dimensions:
s.n.268, Legato Cap.E.A. D'Albertis, 1932
Second half of 19th century
The shape of the head is inspired by the fruit of the pandane (Pandanus caricosus, Pandanus tectorius), tree diffused in the South Pacific, of which are utilized all the parts, from the leaves to the roots. It was the favored weapon of the chiefs and warriors of rank and was used for the execution of transgressors of social laws and for human sacrifice. For its functions it was considered sacred.