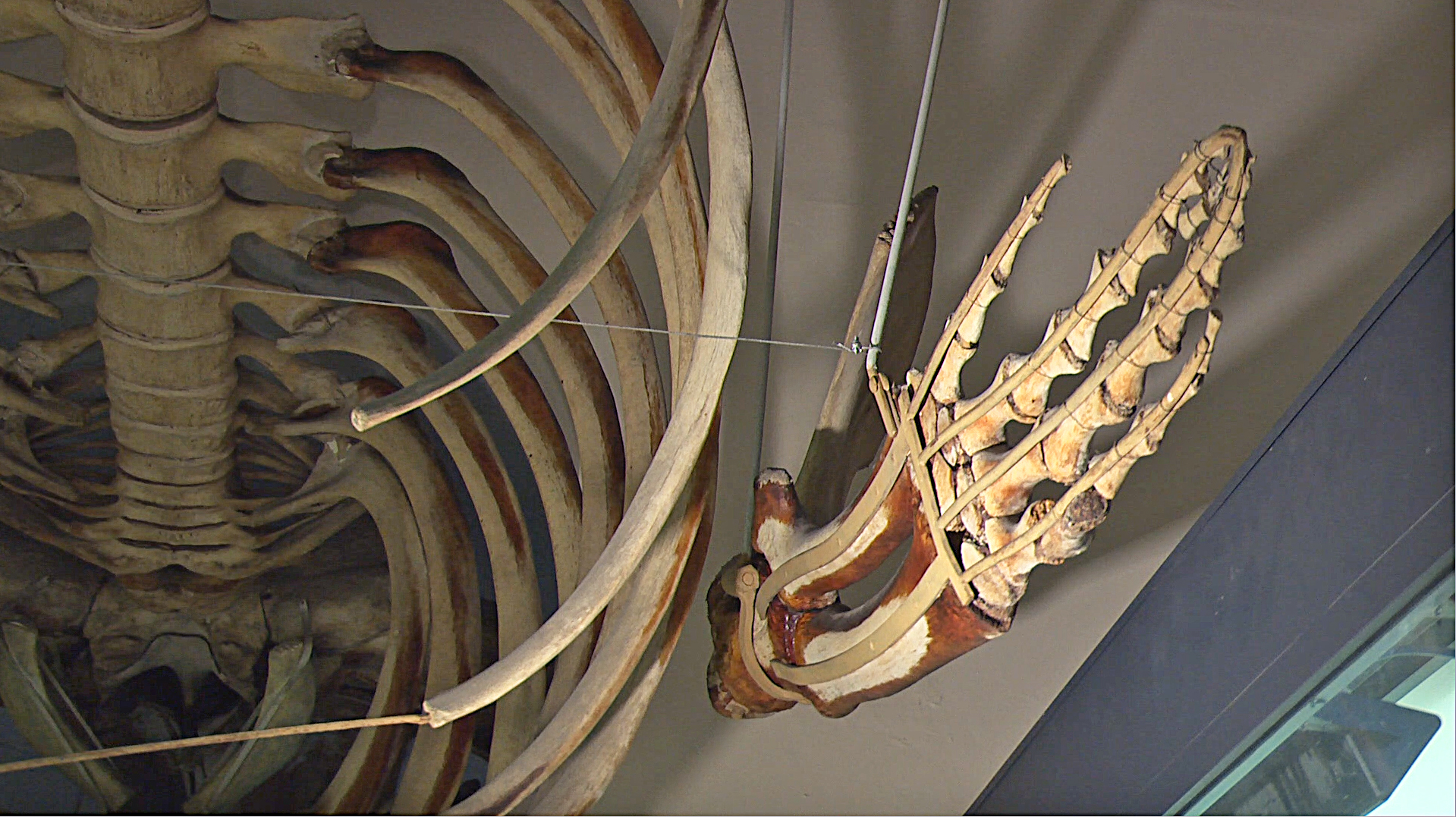 Click here to view image
Technique and Dimensions:
Ground floor, Rooms 7 and 8 (inv. no. MSNG 31906)
Ligurian Sea, Monterosso, La Spezia, October 1878
In 2017 the Museum celebrated 150 years of life, the Friends of the Museum association celebrated 90 years since its foundation and on this special occasion the Hall of Cetaceans was set-up with the contribution of the association: an immersion in an all-blue room with models, skeletons, posters and a spectacular sperm whale that occupies an entire wall.
The most impressive exhibit is the fin whale (Balaenoptera physalus) skeleton hanging from the ceiling of Rooms 7 and 8.
On 1 October 1878, the specimen – already deceased – was sighted in the sea a few miles off Punta Mesco and then dragged to shore at Monterosso (in the province of La Spezia). The local fishermen extracted over 20 barrels of oil from the carcass and, during drying, it was discovered that the whale was a pregnant female containing a 4.5 metres long foetus. Once cleaned, the bones (which weighed 3,000 kg in total) were mounted in the University of Genoa's Zoological Museum. In 1927, the skeleton was taken apart and transferred to Genoa's Natural History Museum, where it was put back together again and mounted in its current position in 1932. The animal was 22 or 23 metres long, with a maximum circumference of 5 metres, while the skeleton measures nearly 20 metres in length.