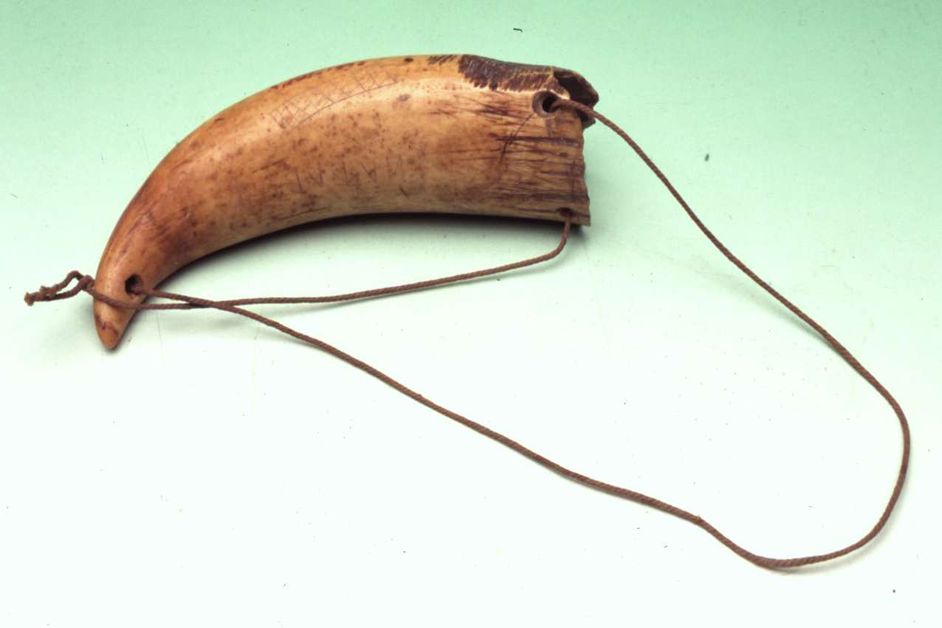 Click here to view image
Technique and Dimensions:
Ivory (sperm whale tooth, Physeter macrocephalus), vegetable fibres
C.D.A.1041, Legato Cap.E.A. D'Albertis, 1932
Second half of 19th century
Consisting of a sperm whale tooth, it possessed a sacred value and was given on occasions of particular social and religious importance. They were appreciated tabua with dark patina, obtained by exposing them, anointed with coconut oil, to the fumes of a fire.