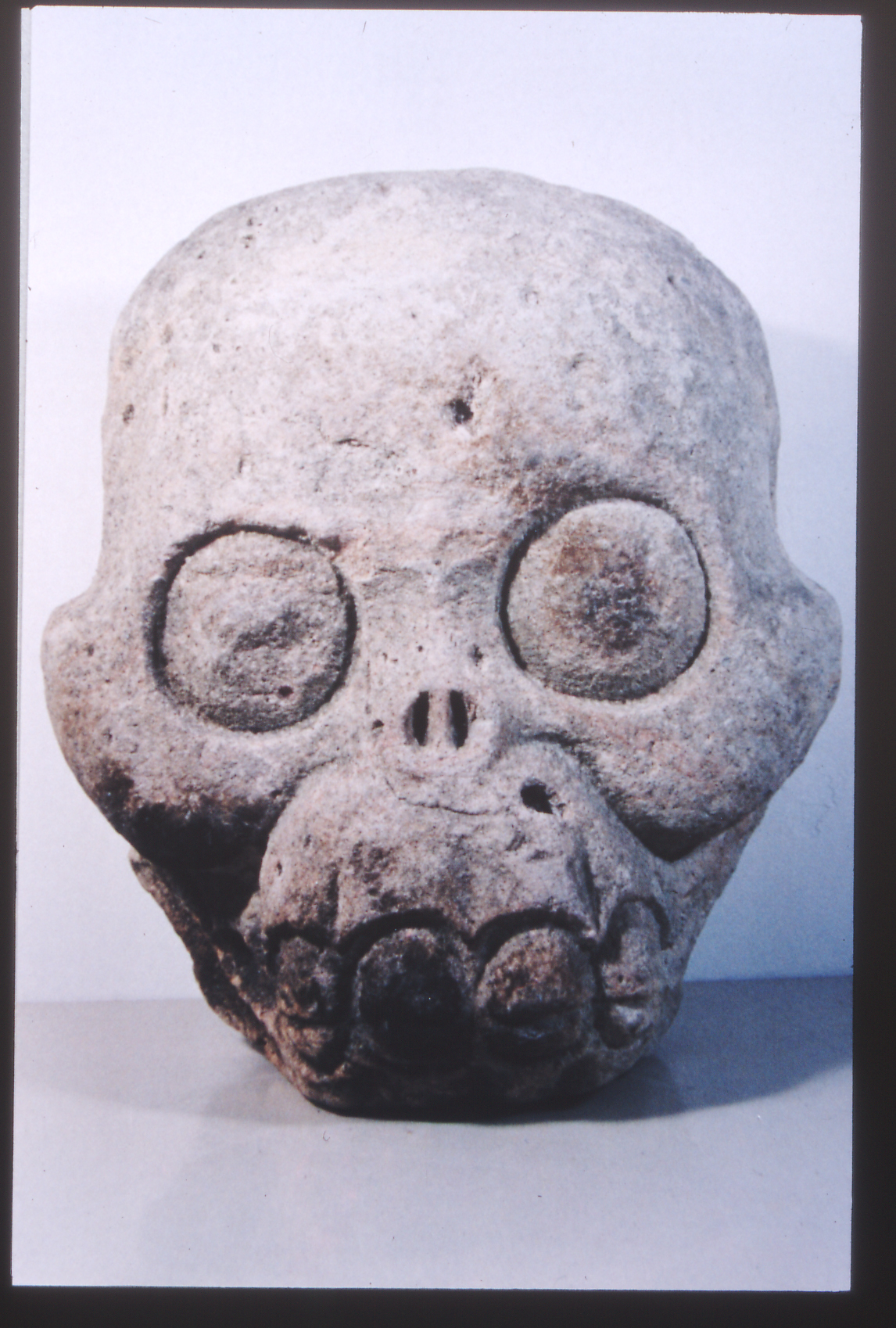 Click here to view image
Technique and Dimensions:
Thematic path, first floor (inv. no. CDA 1282)
Donation American Catholic Missions, 1893
This volcanic tuff skull comes from the Mayan site of Copán (Honduras), an important city-state that reached its apex between 435 and 805 AD., it has been in Genoa since 1892, when the American Catholic Missions, participating in the Colombian celebrations of the period, sent ethnographic artefacts and archaeological finds from the Americas to the Genoa International Exposition which, at the end of the exhibition, they donated to the city.
Reflecting the manner in which the Mayans exposed the skulls of the enemies they had killed, this skull (made of local stone) appeared together with 18 other identical skulls in a T-shaped panel to a decoration of a pyramid, as emerged from the reconstruction by the University of Harvard and the laboratory of the Instituto Hondureño de Arquelogia e Historia in Copán. In collaboration with them, this skull was the protagonist of a notable exercise in repatriation, a cast of it is now in the Museo de la Escultura in Copán Ruinas to recompose the panel that was "orphaned".