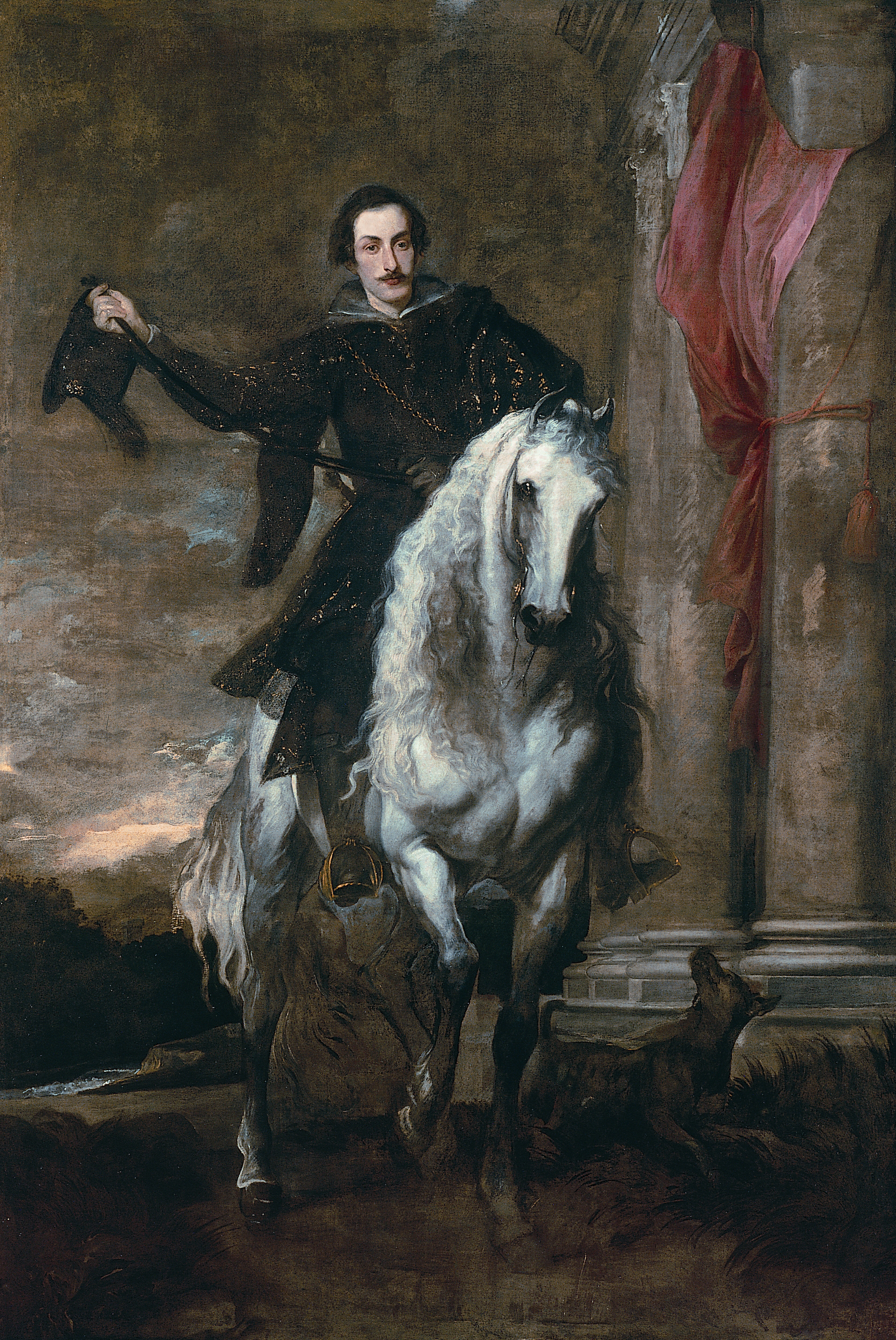 Click here to view image
Antoon Van Dyck (Anversa, 1599 - Londra, 1641)
Technique and Dimensions:
Oil on canvas, cm. 282 x 198
Genova, Musei di Strada Nuova - Palazzo Rosso, inv. PR 48
From 1874 in the collections by donation of Maria Brignole - Sale De Ferrari, Duchess of Galliera
The portrait of Anton Giulio Brignole-Sale and that of his wife Paolina Adorno are one of the rare examples of portraits made by Van Dyck that remained together. With a third painting, depicting Geronima Sale-Brignole with his daughter Aurelia, his mother and sister respectively, they were paid to the painter in 1627 - the final year of his stay in Genoa - for a total of
of 747 lire.
These are probably the last paintings executed by the Flemish in Genoa, the city where he arrived in 1621 as "best disciple" of Rubens, soon enjoying an extraordinary success with the new city nobility who competed to be portrayed by the young artist, well aware of the symbolic value of the images and the celebratory message they convey
Anton Giulio Brignole - Sale, inheriting from his maternal grandfather the fief of Groppoli and the relative title of marquis, was officially ascribed to the Genoese aristocracy in 1626; the following year, just twenty-two years old, is represented by Van Dyck on horseback and in a courtly pose, until a few years ago reserved exclusively for sovereigns, which emphatically celebrates the social status achieved recently.
The compositional model of this equestrian portrait depends on famous Rubensian examples such as Gio. Carlo Doria (Genoa, Galleria di Palazzo Spinola) and the Duke of Lerma (Madrid, Prado Museum) but the pictorial material with which it is made is quite different from the rich and pasty one of the famous master. The canvas of Palazzo Rosso, in fact, is built with a very rapid technique of execution, played for glazing of biacche and paints but not of "body" colors, which ensures a great effect of matter without any real substance, as typical of the Flemish works between 1626 and 1627.