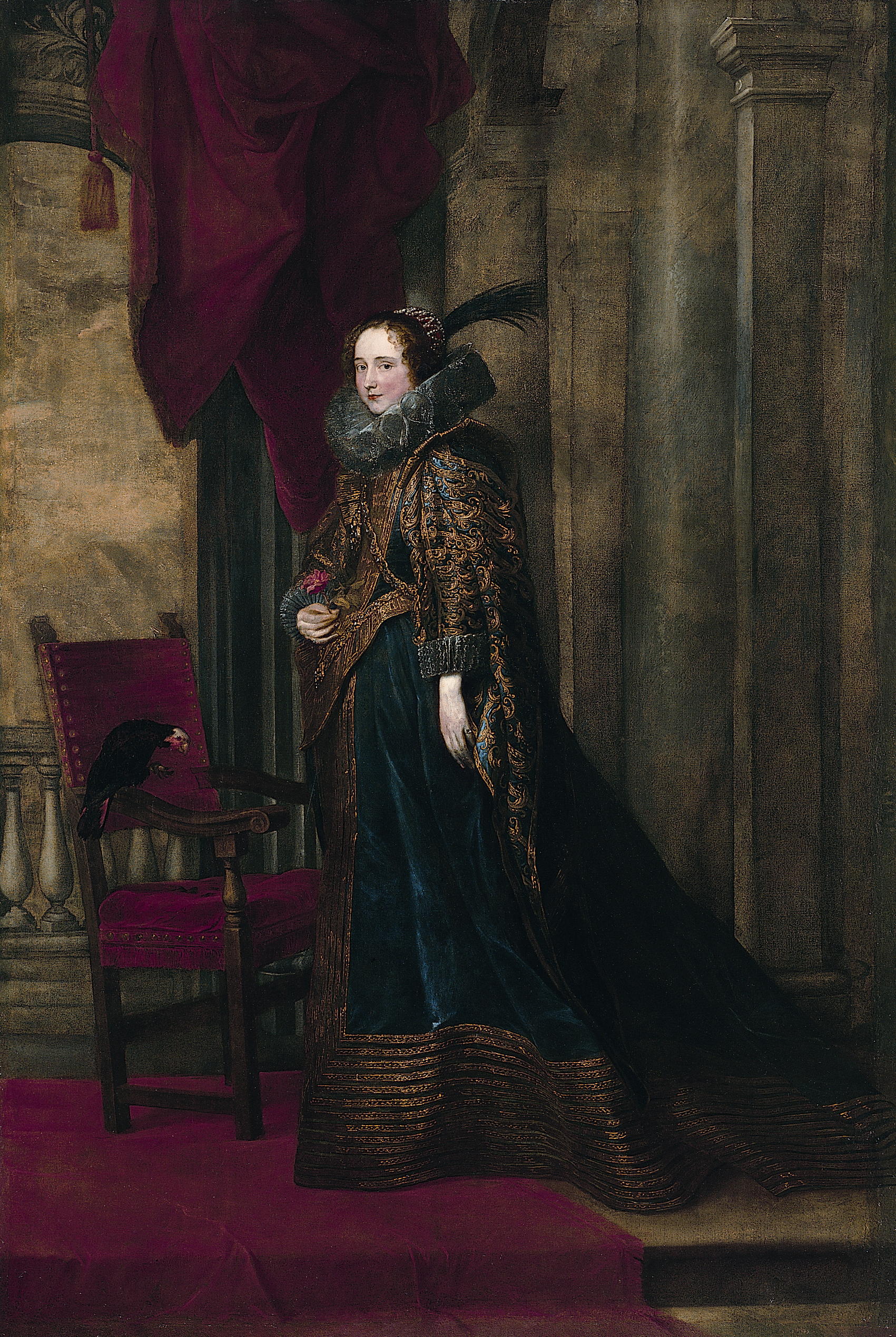 Click here to view image
Anthony Van Dyck (Antwerp, 1599 - London, 1641)
Technique and Dimensions:
Oil on canvas, 286 x 151 cm
Palazzo Rosso (inv. no. PR 51)
Maria Brignole-Sale De Ferrari Duchess of Galliera Collection, donation, 1874
The portrait of Paolina Adorno is the largest of the work by Van Dyck during his years in Genoa depicting a single female figure and follows a compositional scheme frequenty adopted by the artist during his career. In it appears, almost as a sort of compendium, all of typical stylistic features of his work: the presentation of a figure in both full and three-quarter length; the gaze turned towards the viewer; the setting in a space characterized by imposing columns, loggias and sumptuous red drapes; the presence of animals and, above all, magnificent attire such as the dress in which Paolina is depicted,rendered mimetically with a subtle blue colour to depict the fabric and with a more robust material, in yellow and white paste, to evoke the gold of the embroidery.
Here Paolina is portrayed in her twenties, at the very height of her youth, but in the composition there is no lack of elements which, in addition to the merely decorative role, also contribute an allegorical element, for example looking at the parrot – a detail in which the collaboration of Jan Roos has been suggested – the bird's feathers have fallen on the pillow, while the open rose, in the lady's right hand is in full bloom. Both represent the transience of beauty which, like the rose, is destined to fade.