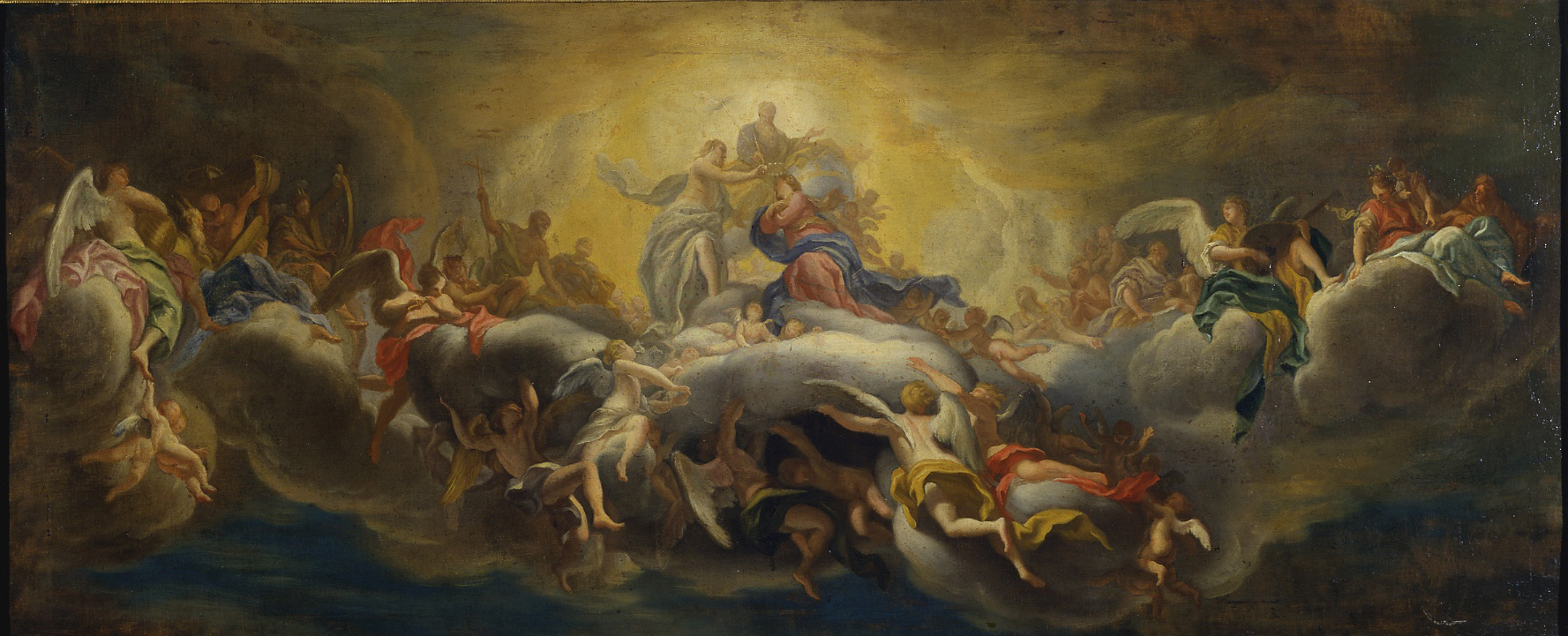 Click here to view image
Domenico Piola (Genova, 1627-1703)
Technique and Dimensions:
Oil on canvas, cm. 61,5 x 146
Palazzo Bianco, inv. PB 2778
Since 1985 in the collections by acquisition
Domenico Piola, perhaps with the help of his son Anton Maria, demonstrates his great ability to orchestrate a refined chromatic range in a composition of classical mould and academic taste. In an elegant and eventful succession, the allegories of the Arts are identifiable: the Painting is depicted with palette and brushes in hand and is addressed to Architecture, which holds in his hand a lead wire and a team; the Sculpture is intent on modeling a marble bust, while the Music is tuning a lute.V The armillary sphere and the telescope with which it looks at the sky identify, finally, Astronomy. Above, the Fame with the trumpet carries the laurel crowns destined to the Arts, while the two powerful male figures in the foreground are Atlas and Hercules, intent on holding the globe. This painting is a replica of a larger work that Domenico executed for the Marquis Niccolò Pallavicino, in conjunction with another large painting depicting the family of Darius at the feet of Alexander, whose replica is also preserved at Palazzo Bianco. The payment for the two paintings for the Genoese nobleman was made in 1694, which is therefore the post quem term for the execution of the two replicas of Palazzo Bianco.