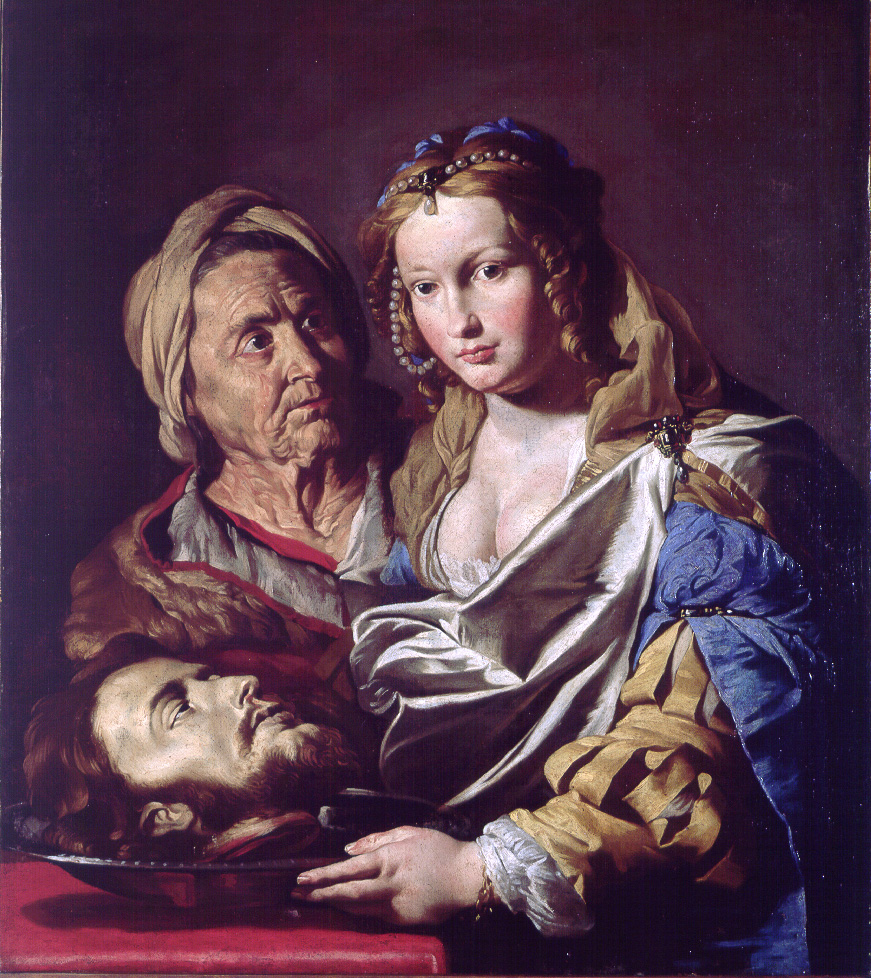 Click here to view image
Mathias Stomer (Amersfoort, 1600 circa - Sicilia, post 1650)
Technique and Dimensions:
Oil on canvas, cm. 95 x 85
Genova, Musei di Strada Nuova - Palazzo Bianco, inv. PB 1997
Since 1926 in the collections by will of E. L. Peirano
In this Salome with the head of the Baptist we find the typical characters of Matthias Stomer's painting: the attention to the visual perception of things, typical of Flemish painting, and the Caravaggesque lesson. These two aspects blend in an original way in the works of the Dutch artist, who was active especially in Italy. In his paintings realism is transformed into a sort of "verism" in which, as through a lens, the attention of the viewer focuses on the exasperated, detailed formal rendering, even more than on the subject.