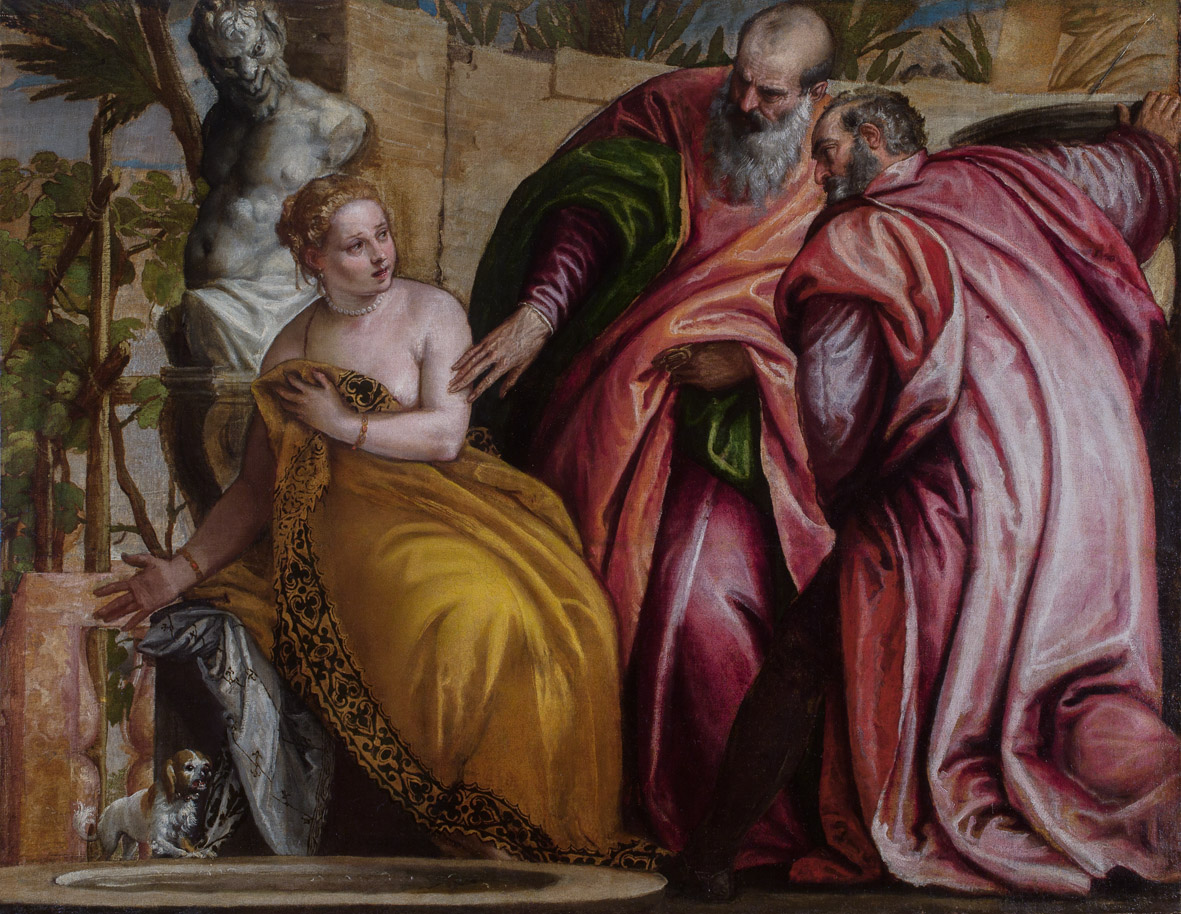 Click here to view image
Paolo Caliari, detto il Veronese (Verona, 1528 - Venezia, 1588)
Technique and Dimensions:
Oil on canvas, cm. 111 x 145
In the collections for loan
Next to the Crucifixion of Veronese, are currently at the Museums of Strada Nuova - as a result of the loan stipulated with the owners - another late work of the artist, Susanna and the elders, already owned by the Marquis of Carpio, an extraordinary Spanish collector of the seventeenth century, and the Mystical Marriage of Saint Catherine of Alexandria painted by Paris Bordon during the third decade of the sixteenth century and also characterized by a high-sounding provenance, since it is identified with the painting that belonged to Cardinal Leopoldo de' Medici, the greatest collector of the Florentine grand-ducal family.
Both these paintings are documented in Genoa as early as the eighteenth century and therefore well represent in Palazzo Bianco what was found in the local collections of the past.