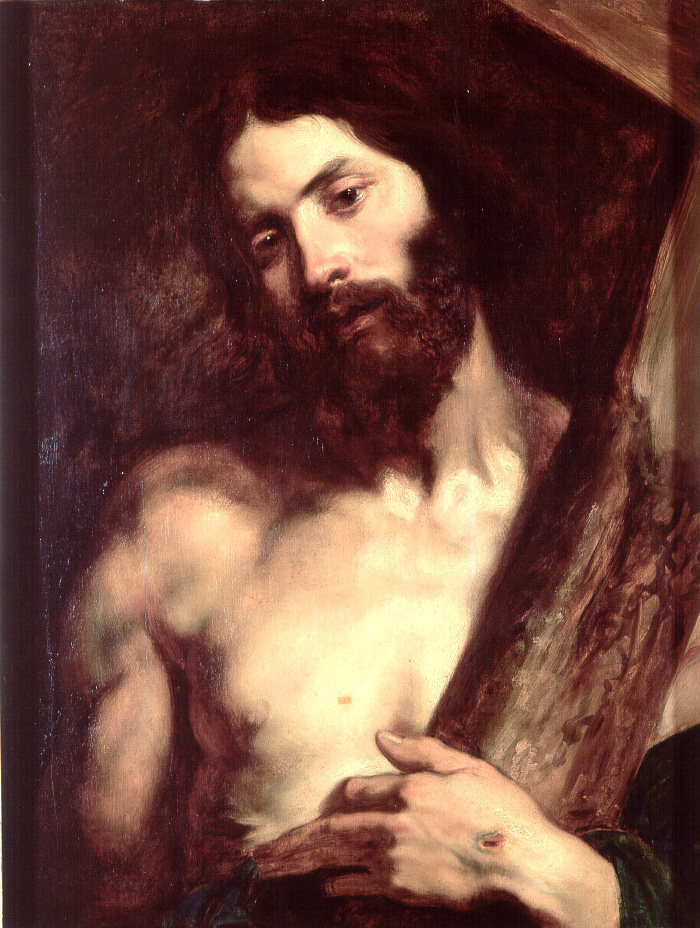 Click here to view image
Antoon Van Dyck (Anversa, 1599 - Londra, 1641)
Technique and Dimensions:
Oil on board, cm. 64,6 x 49,8
Genova, Musei di Strada Nuova - Palazzo Rosso, inv. PR 52
From 1874 in the collections by donation of Maria Brignole - Sale De Ferrari, Duchess of Galliera
Anton Van Dyck (1599-1641), an Anversan painter, worked as Rubens' assistant from about 1616 to 1620. He travelled extensively in Italy from November 1621 until 1627, during which time he worked several times in Genoa, becoming the official portraitist of the most wealthy members of the local patriciate.
This panel painting completed a series of the Twelve Apostles, once present in the Serra Genoese quadreria, currently divided among various collections of the world.A youthful work, dating back to the period of activity of Van Dyck before his arrival in Genoa, is to be put in relation, with the other twelve subjects, to a similar series painted by Rubens. Even in the style, in fact, the influence of the oldest teacher is evident, so much so that in the past the table of Palazzo Rosso was attributed to the latter.