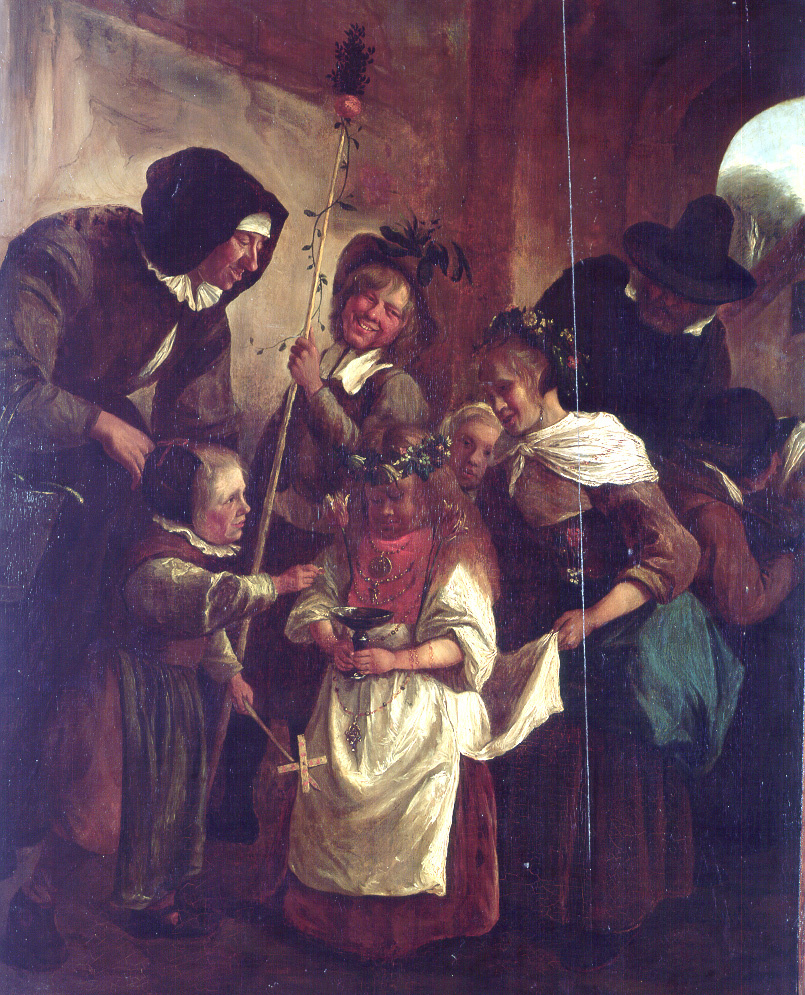 Click here to view image
Jan Steen (Leida, 1626-1679)
Technique and Dimensions:
Oil on board, cm. 80 x 65
Palazzo Bianco, inv. PB 173
From 1889 in the collections by will of Maria Brignole - Sale De Ferrari, Duchess of Galliera
Popular scenes, parties and game scenes are the favorite subjects of the Dutch Jan Steen, whose flowery Easter stands out for the high quality of the execution. The work was purchased by the Dukes of Galliera in Paris in the mid-nineteenth century.