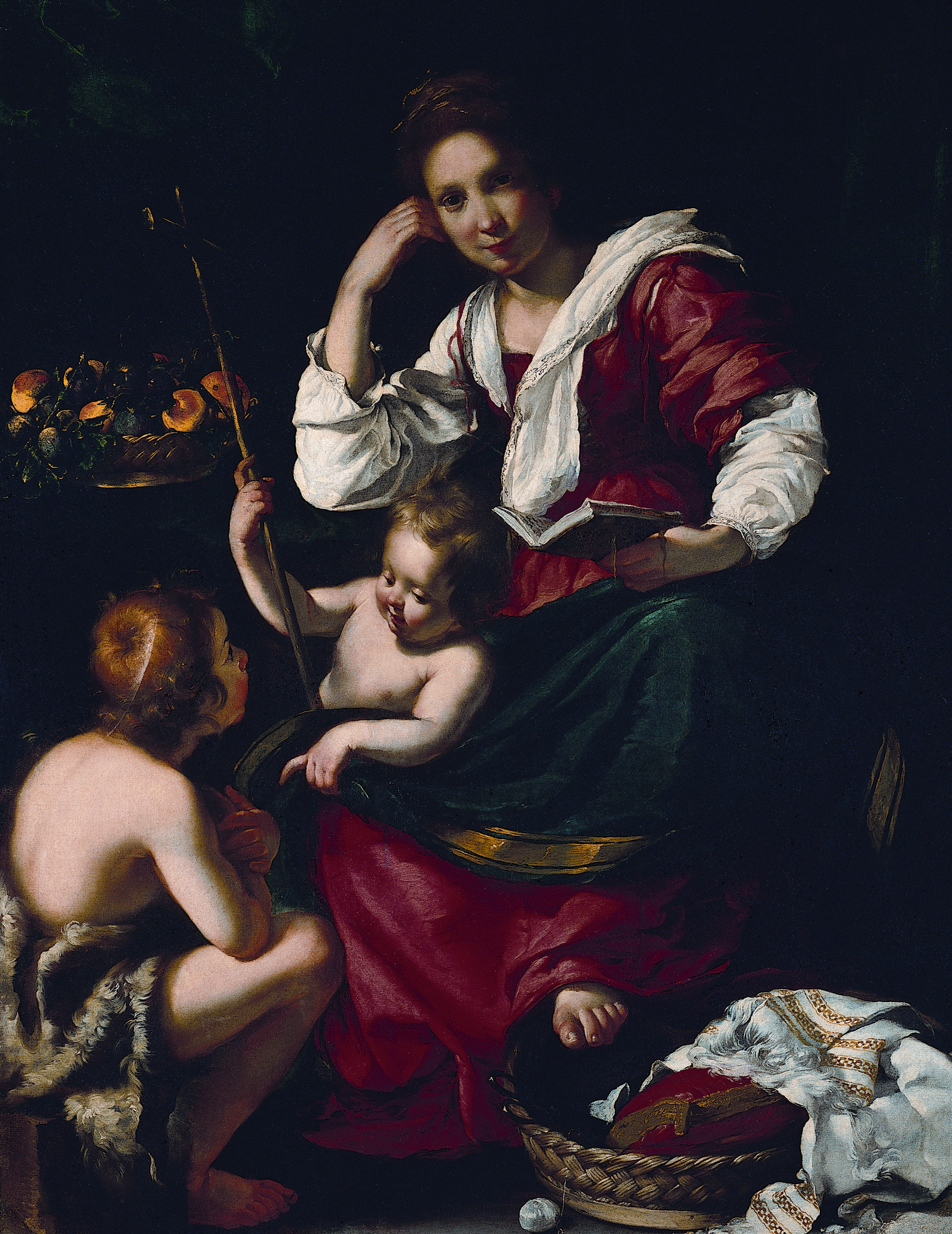 Click here to view image
Bernardo Strozzi, detto il Cappuccino (Campo Ligure o Genova, 1582 - Venezia, 1644)
Technique and Dimensions:
Oil on canvas, cm. 158 x 126
Genova, Musei di Strada Nuova - Palazzo Rosso, inv. PR 106
From 1874 in the collections by donation of Maria Brignole - Sale De Ferrari, Duchess of Galliera
Naturalism and color are the essential features of this work by Bernardo Strozzi, one of the most significant and appreciated interpreters of Genoese art in the seventeenth century.
The fullness of Rubens's chromaticism, the attention to the details of daily life proper to Nordic culture, the chiaroscuro of Lombard-Caravaggesque imprint are reflected in the face of Mary, in her dismembered pose, in the work basket, described with meticulous care, and in the scandalous detail of the bare foot, reddened by the burning. The basket of fruit, on the side in the background, then, is almost a copy of the famous canvas that Caravaggio executed for Federico Borromeo in Milan, and attests to Strozzi's admiration for this artist as well as his propensity for genre painting, the still life in particular.
This canvas is placed in the early period of Strozzi, when he, much loved by the Genoese aristocrats, and Capuchin friar, was able to reconcile the mission of religious with the management of the painter's workshop.
However, on Gio's death. Charles Doria (1625), his influential protector, the ecclesiastical order, began to create problems regarding his artistic activity, motivating them, in the first place, with an excessive propensity to represent sacred subjects with tones judged prosaic and vulgar. In fact, several nineteenth-century critics, with regard to this painting, have placed the emphasis on this aspect: "[…] Ignoble representation, appearance and vulgar acts", writes Federico Alizeri in his Guida artistica per la città di Genova (1847), but adds: "[... ] of a dazzling chiaroscuro effect, of flesh all real palpable, of great tone in every cloth and accessory".
The disagreements with the religious order forced Strozzi to leave Genoa to take refuge in Venice, where he continued his artistic activity until his death, updating his style with a brighter and more sumptuous palette.